Open Access page has been released.
https://www.lib.kyushu-u.ac.jp/en/services/open/top
This page summarizes various contents related to Open Access, such as "Kyushu University Open Access Policy" and "What's Kyushu University Institutional Repository (QIR)?". Information on "How to Deposit", "e-Journals subscription information (On campus only)", "APC discount information" and "predatory journal", and useful information for researchers are listed here.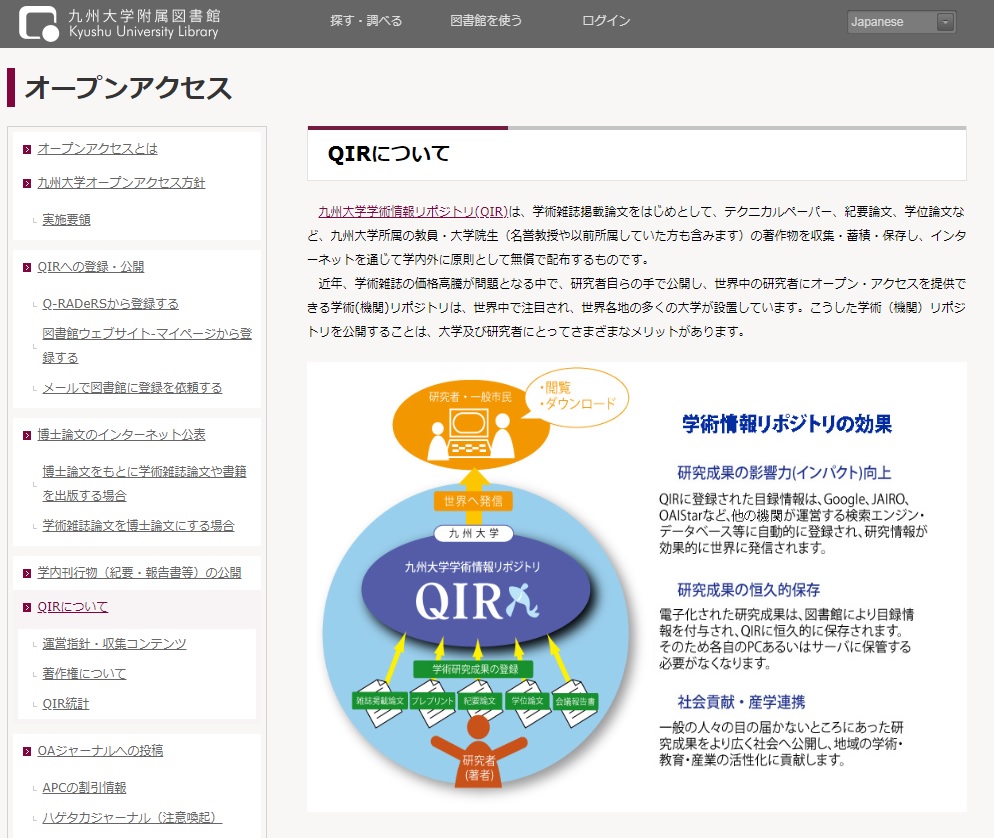 Submitted: 2019-10-24 | Updated: 2019-10-24 | Total Views: 6158