Library Facilities & Services
Workshops
How to Search for Academic Papers (Every Spring & Fall)
You can learn the basics of how to find books and journal articles using various databases.
Reference Management by Mendeley (Every Spring & Fall)
The reference management software, Mendeley will save your time on organizing research papers and formatting references.
Basic Guidance of various databases
We have workshops by lecturers from database providers.
Examples: Scopus & Mendeley, Web of Science & EndNote, CAS SciFinder-n, NIKKEI-NEEDS, eol, JapanKnowledge etc.
Request a Workshop
We offer useful information and various workshops designed for online classes, such as effective using libraries and searching academic literature.
Feel free to ask or apply from the form below.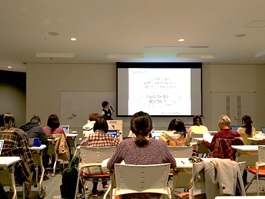 Events Calender
You can find various workshops from the calender.
E-learning
Short Films
You can learn about how to search library materials in three minutes!
You can view recordings of workshops anytime via Kyushu University Moodle.
Cute.Guides
Learning guides on how to use the library
Submitted: | Updated: | Total Views: 1,049