Events Calender
You can find various workshops from the calender.
Workshops
How to Search for Academic Papers (Every Spring & Fall)
You can learn the basics of how to find books and journal articles using various databases.
Reference Management by Mendeley (Every Spring & Fall)
The reference management software, Mendeley will save your time on organizing research papers and formatting references.
Basic Guidance of Various Databases
We have workshops by lecturers from database providers.
Examples: Scopus & Mendeley, Web of Science & EndNote, CAS SciFinder-n, NIKKEI-NEEDS, eol, JapanKnowledge etc.
Request a Workshop
We offer useful information and various workshops designed for classes, such as effective using libraries and searching academic literature. Feel free to ask or apply from the form below.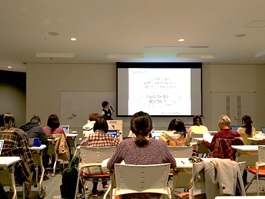 E-learning
You can learn about how to search library materials in three minutes!
You can view recordings of workshops anytime via Kyushu University Moodle.
Submitted: | Updated: | Total Views: 281