Cuter's Bookshelf
Books recommended by Library TAs (Cuter) are displayed in the Central Library and SciTech Library. You can read the book reviews in the guide below.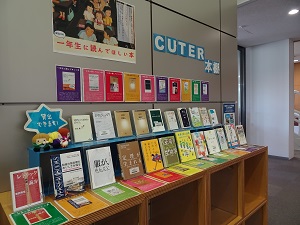 Kyudai 100
100 Books Selected by Kyushu University Professors.
Kyushu University Campus Magazine No.64 (July 2009) (in Japanese)
Book Review Collection
Gathering book reviews by members of Kyushu University. Submitted reviews are displayed in the library and web.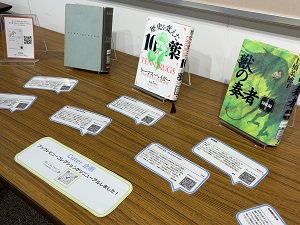 E-Journals & E-Books
The library offers a large selection of E-journals and E-books. You can access from off-campus by logging in. You can find E-journals and E-books on the library catalog.
Book Purchase Request
f there is a book you would like the library to purchase, you can request it. Please send your request from Book Purchase Request.
* Your request might not be accepted by systematic or budgetary reasons.
Submitted: | Updated: | Total Views: 871