Open with Purpose: Taking Action to Build Structural Equity and Inclusion
---
Open Access Week
Open Access Week is an event launched by the Scholarly Publishing and Academic Resources Coalition (SPARC) of academic and research libraries union and the student community. 
Open Access Week is a global event now entering its tenth year, is an opportunity for the academic and research community to continue to learn about the potential benefits of Open Access, to share what they've learned with colleagues, and to help inspire wider participation in helping to make Open Access a new norm in scholarship and research.
Let's think about Open Access with us?
★Open Access Week 2020:http://www.openaccessweek.org/profiles/blogs/2020-theme-announcement-english
---
Kyushu University Institutional Repository (QIR)
Kyushu University Institutional Repository (QIR), launced at April 14th, 2006, now contains over 40,000 contents.
https://catalog.lib.kyushu-u.ac.jp/opac_browse/papers
In 2019, we released such contents!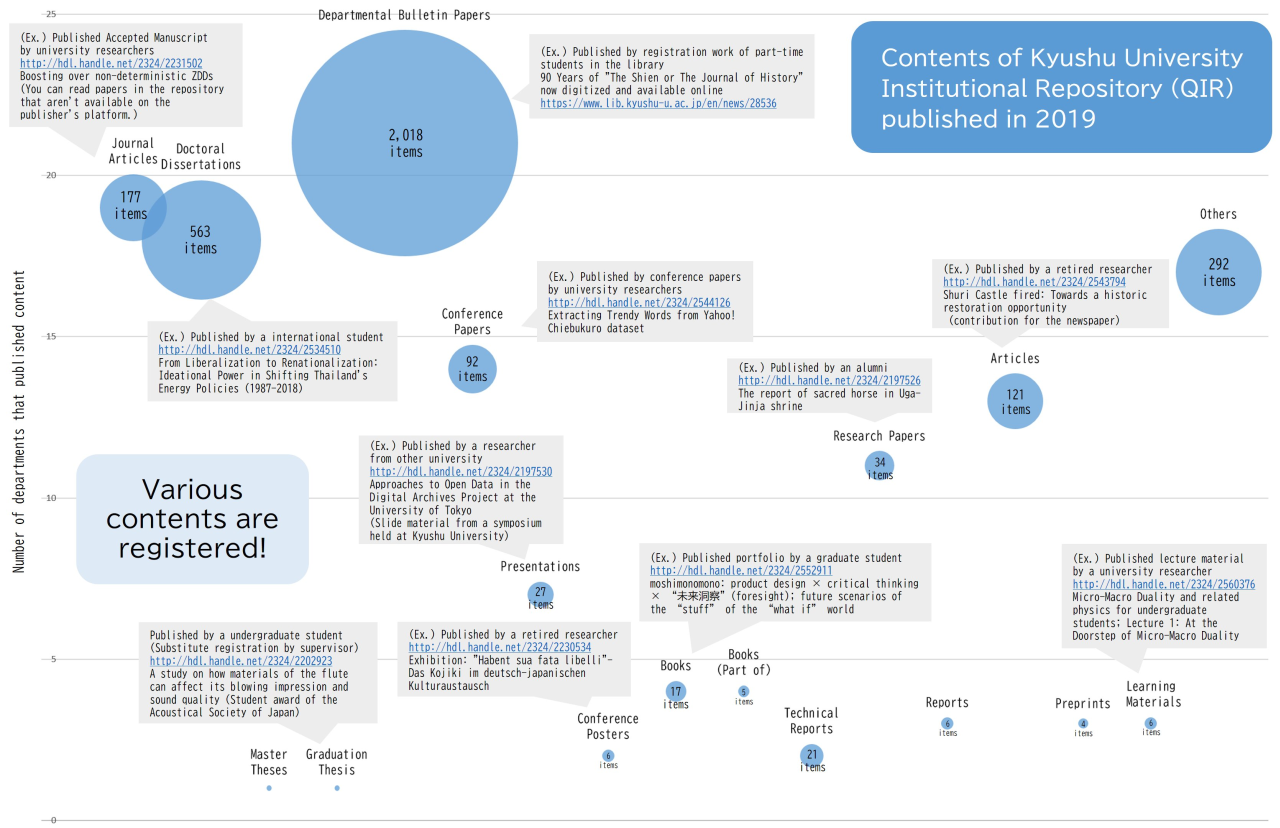 Contents have been released by 43 departments.
17 kinds of various contents have been released.
Unique contents have been released by faculty members, students, graduate students, international students, retired faculty members, alumni, and others.
QIR is a platform for publishing research outputs that can be used by anyone belonging to Kyushu University.
---
What's Open Access?
If you want to know about Open Access and QIR, please click here!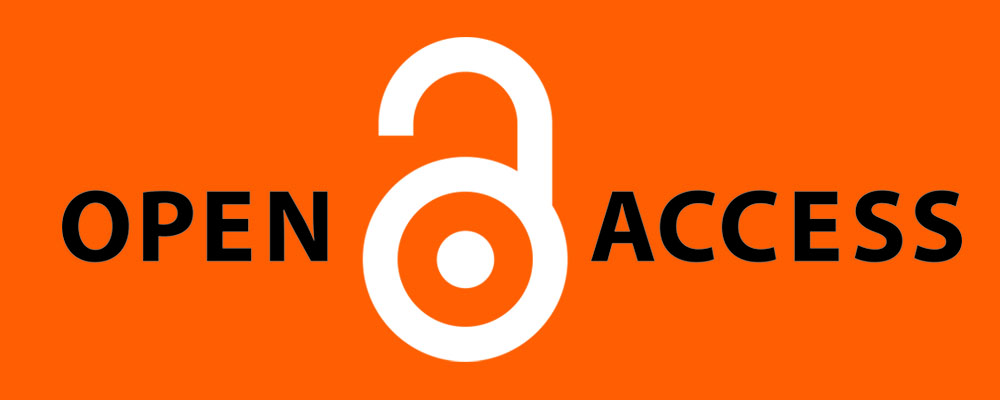 Contact
Digital Repository Section, Electronic Resources Management Division, University Library
E-mail:qir@jimu.kyushu-u.ac.jp / TEL:092-802-2459
Submitted: 2019-10-07 | Updated: 2020-10-27 | Total Views: 2,036