Digital Images of "Esaki Collection" are Published
Japanese rare books (114items 253 books (11,106 frames)) related to agriculture, entomology, and honzogaku published before the Edo period which are included in "Esaki Collection " have been digitized and published in Kyushu University Collections.
"Esaki Bunko"is the collection of books collected by Dr. Teiso Esaki (1899-1957), a leading entomologist and animal taxonomist in Japan, who was also Dean of the Faculty of Agriculture, Kyushu University.

List of published materials (pdf format)
Example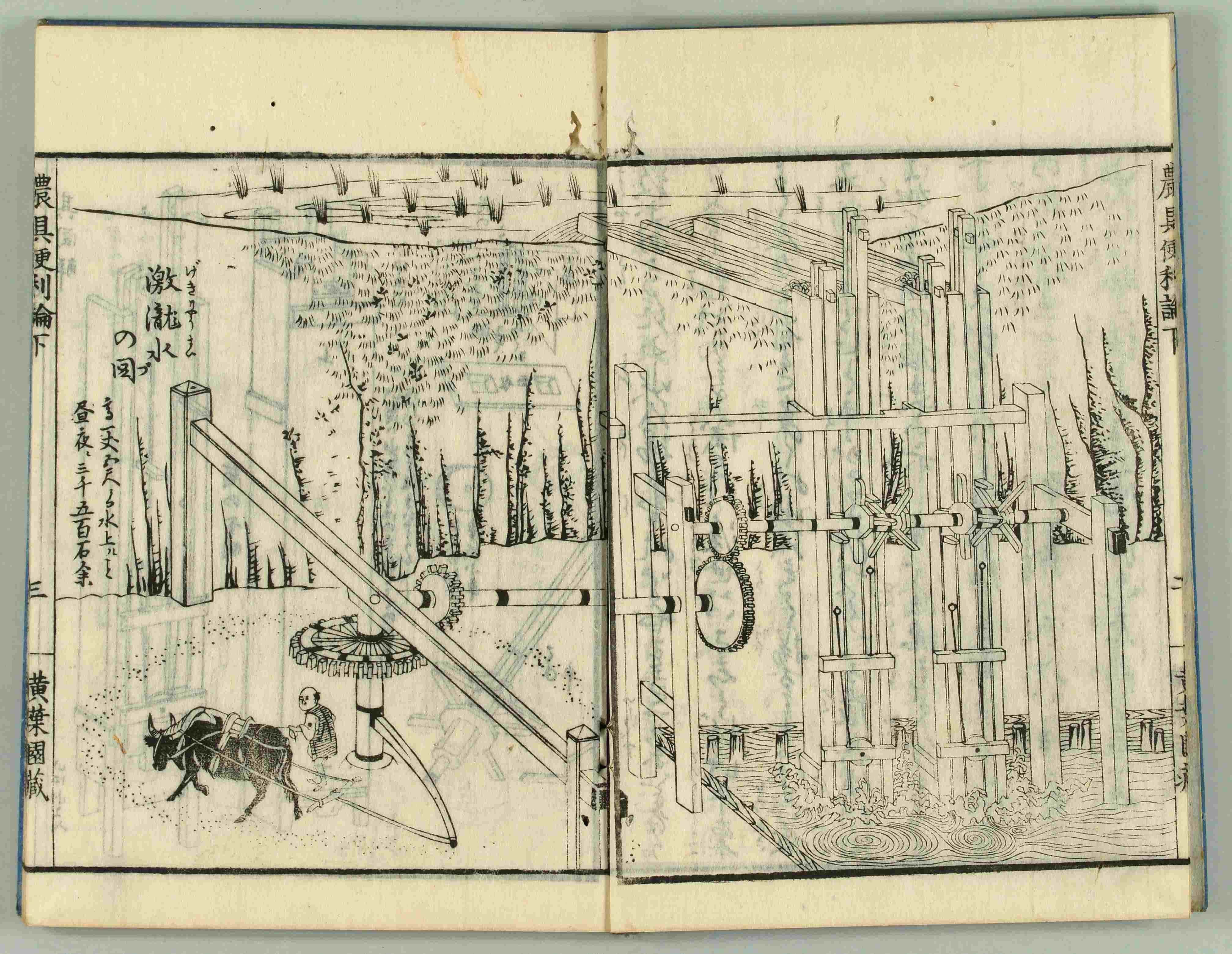 Source: Nougu Benriron農具便利論 下
Esaki Collection
Please search by keywords such as
Kyushu University Collections> Rare Materials> Esaki Collection.
https://catalog.lib.kyushu-u.ac.jp/opac_browse/rare/
Kyushu University Collection Esaki Collection
All published materials can be freely used, including modification and commercial use, free of charge without prior application for use. Please use all means.
Reference: Reuse of digitized images of rare materials
This digitization was done by Project to Build an International Collaborative Research Network for Pre-modern Japanese Texts.
Contact
Digitalization and Preservation Section, Electronic Resources Management Division,
744 Motooka, Nishi-ku, Fukuoka 819-0395 East Zone Central Library)
Tel. 092-802-2477
Fax. 092-802-2465
E-mail: toesensyoku@jimu.kyushu-u.ac.jp
Submitted: 2020-11-12 | Updated: 2020-11-12 | Total Views: 2,833