New features of Library Website and Collections
We have just improved our website and discovery service "Collections", and released new features on April 13rd. The renovation partially follows our users' voices including the results of the questionnaire conducted in FY2014.
1. New item gallery of "Collections"
The gallery of new items from "Collections", where you can search different types of contents, was installed at the top page of website.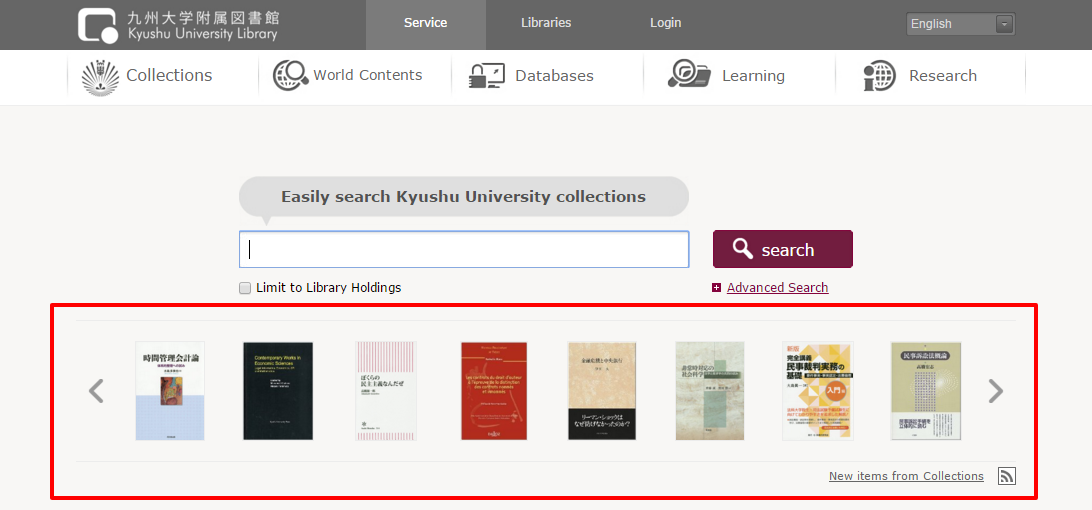 2. New "Ownership Marks" browsing service
The new service to browse and search the digital images of ownership marks from "Collections" was released.
http://catalog.lib.kyushu-u.ac.jp/en/search/browse/seals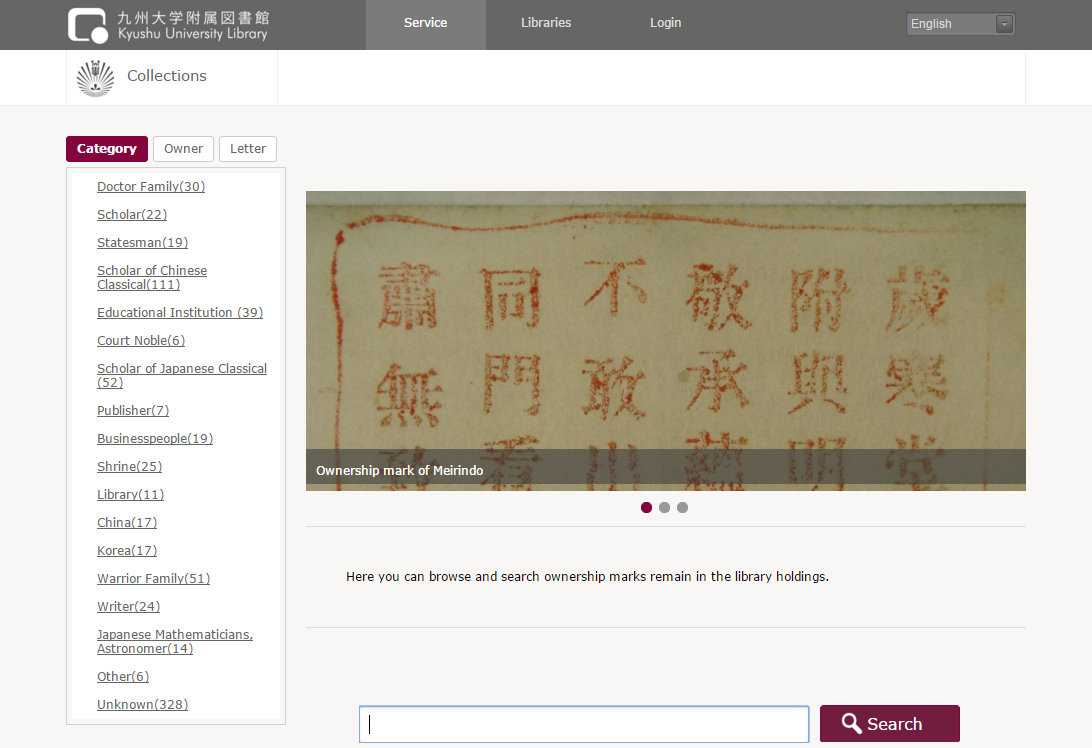 3. New search features of "Library Colletions"
The new feature to search by "Category", "Contents" and "Subject" at the "Library Collections" page was released.
https://www.lib.kyushu-u.ac.jp/en/collections?field_display_tid_i18n=All

4. Mendeley export button is added on "Colletions"
The button to export information to Mendeley, a free and popular citation management service, was added at the "Collections" detail pages. You can also export the (only last) fulltext pdf file of material (with small file size), if available.

5. Author Self-Archiving service improved
We reviewed the Author Self-Archiving service in "My Page" so that beginners could upload their research publications easily.
https://www.lib.kyushu-u.ac.jp/en/activities/usage_ref/archive
6. English expression refined
We conducted a questionnaire and an interview to international students in collaboration with SCIKyu (Student Committee for Internationalization of Kyushu University), and reviewed English buttons or messages on the website and Collections.
7. Images optimized for Retina display
We replaced images on the website and "Collections" to be optimized for Retina (high resolution) displays of iPhones or iPads.
Related Information
Submitted: 2016-04-04 | Updated: 2016-04-13 | Total Views: 7,195