Library Website Improvement
We have just improved the top page of our library website and released new features of some web services on Sep. 28th. The renovation follows our users' voices including the results of the questionnaire conducted last year.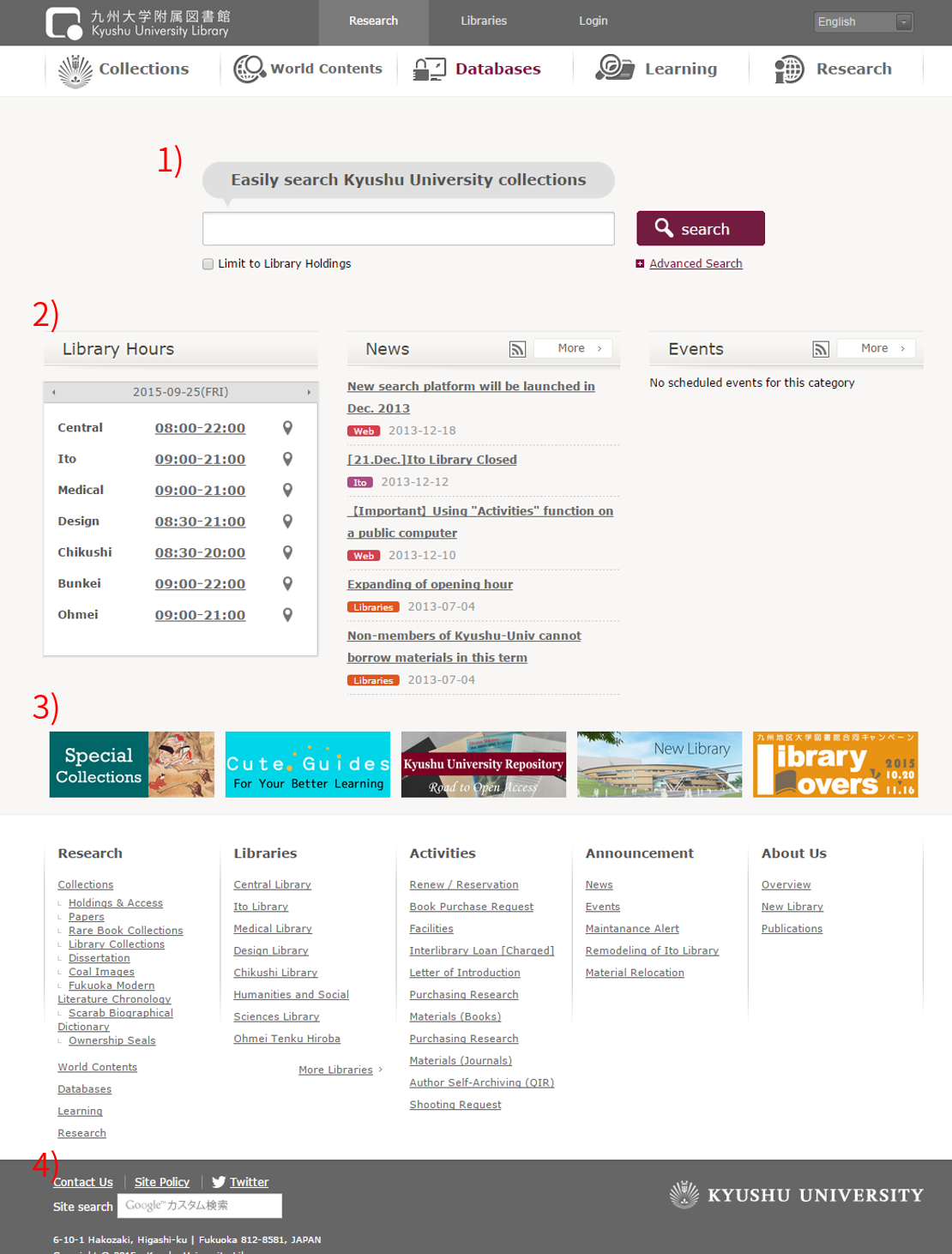 1. Search box changed to Kyushu University Collections
The target of the search box on the top page was changed from World Contents to Kyushu University Collections, where you can search library print collections, electronic journals and books, digitized materials, our institutional repository, etc. If you want to search only print books or journals, check "Limit to Library Holdings".
2. Library calender added
3. Banner space added
4. Site search feature added
5. Cute.LinQ upgraded to version 2.0
Cute.LinQ navigates you from scholarly databases (such as PubMed, Web of Science, Scopus) to fulltexts of articles you are looking for. The latest enhancement includes user interface redesign and link reliablity improvement. Now you will find the fulltext links in the right sidebar of the browser window, not in the pop-up window. For details, see the guide (in Japanese).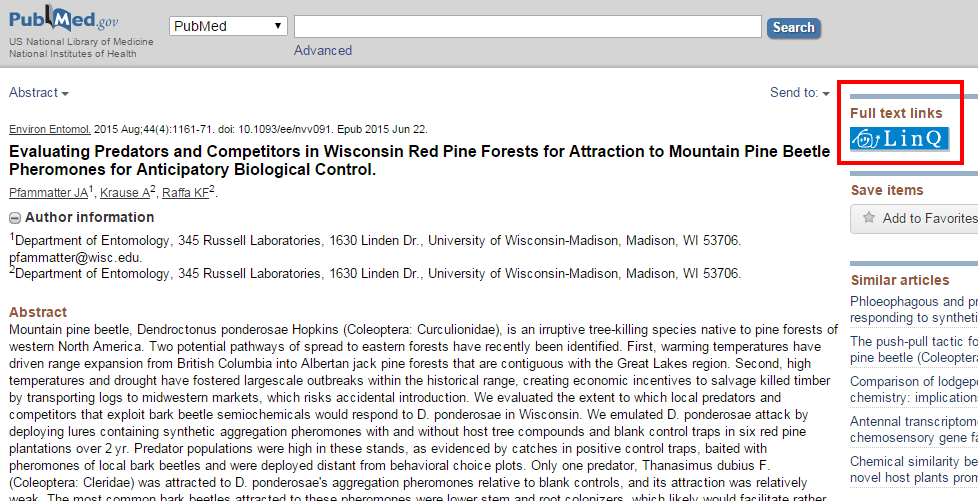 6. New Input Asssitance feature on purchasing books (for faculty)
With the new feature of "Purchasing Research Materials (Books)", you can copy book information from Amazon database when you fill the form to purchase books.
Note: This is NOT the feature to order books to Amazon.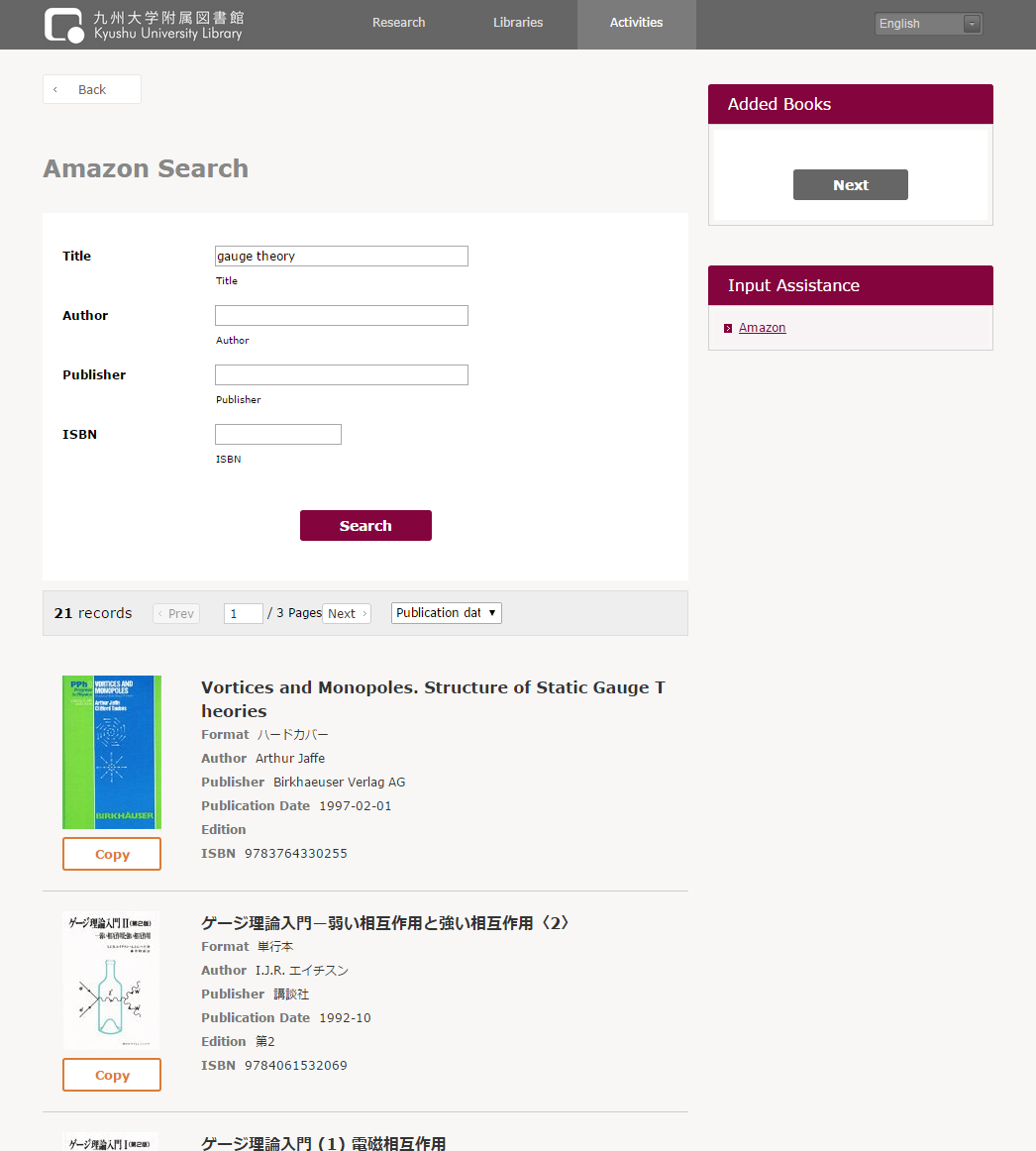 Submitted: 2015-09-17 | Updated: 2015-09-29 | Total Views: 5,272