We have just registered DOIs (digital object identifiers) to 878 doctoral dissertations with fulltext on our institutional repository, QIR.
What's DOI?
A DOI is a persistent identifier assigned to an electronic contents on internet. Now many journal articles have their DOIs, and the number of DOIs in the world is more than 100 million. You can access the content itself by the URL, http://doi.org/ + DOI. 
For more information, see: https://www.lib.kyushu-u.ac.jp/en/news/1685
Example (DOI: 10.15017/17922)
You can search doctoral dissertations of Kyushu University by our Collections. On the detail page of each dissertation, you will find its DOI at the "selfDOI" field.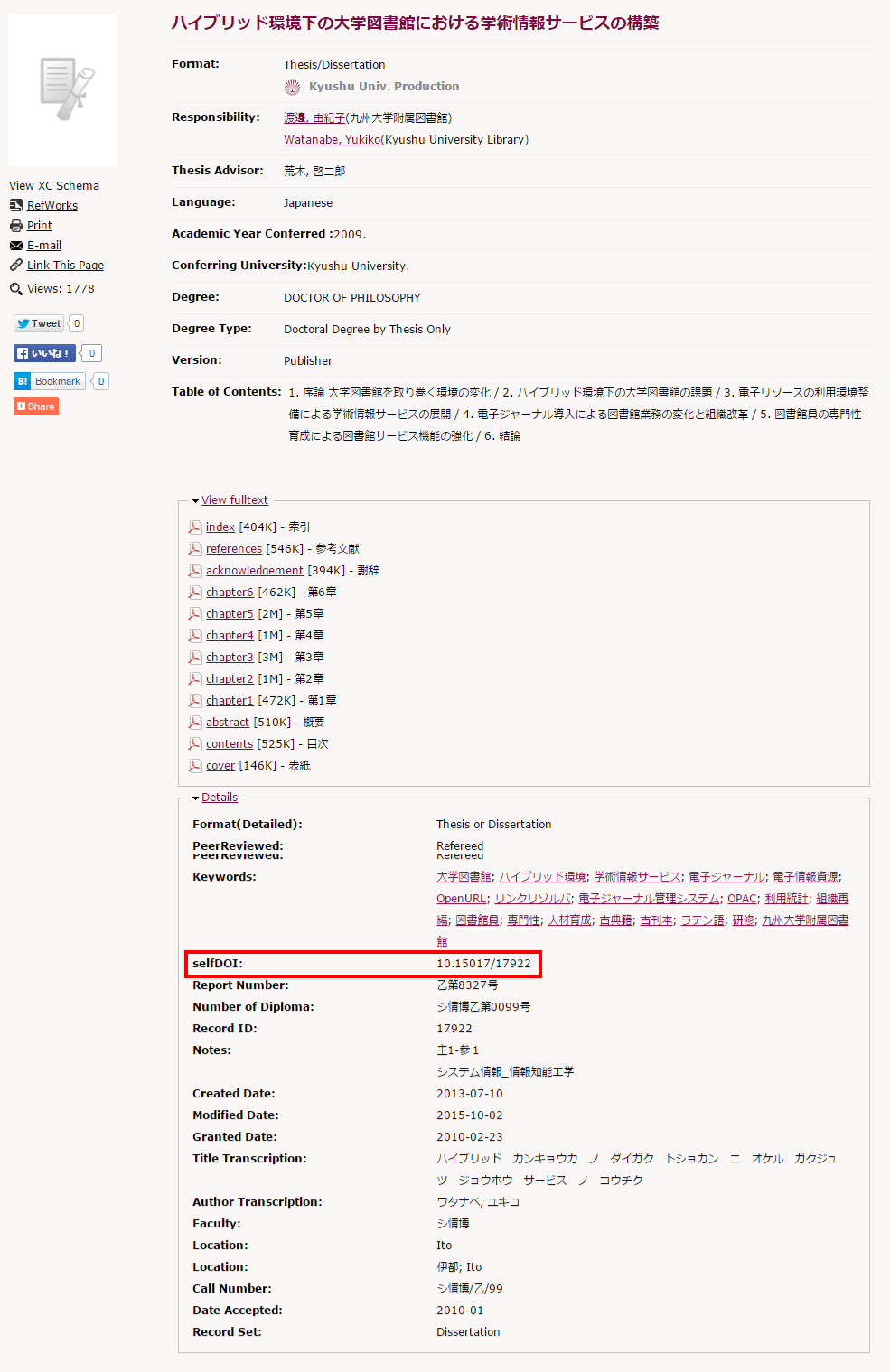 Contact
Digital Repository Section, Kyushu University Library
Mail:qir@jimu.kyushu-u.ac.jp / Tel:092-642-2342
Submitted: 2015-10-23 | Updated: 2015-10-23 | Total Views: 3958