QIR has just reached 50,000 contents!
We have registered various research outputs created by the researchers and graduate students in the University to Kyushu University Institutional Repository (QIR) and make them open through Collections.
Now newly added contents in August are as below. As you can see, we have over 50,000 contents in QIR.
Number of published contents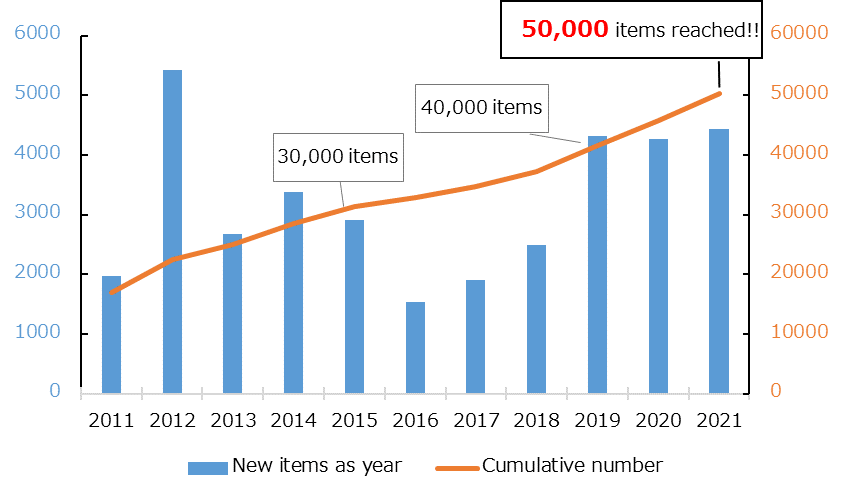 Breakdown of contents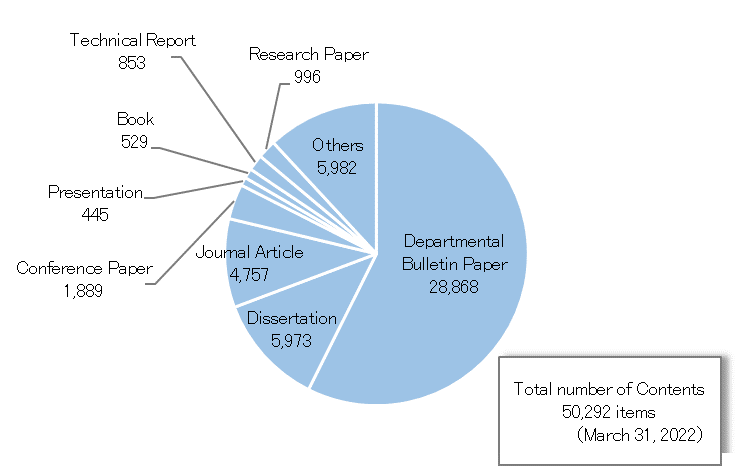 You can easily publish your reserch output on QIR.
For details, see:
https://www.lib.kyushu-u.ac.jp/en/services/open/qir/toroku
Learn more about Open Access
https://www.lib.kyushu-u.ac.jp/en/services/open/top
Contact: Digital Repository Section, Office for eResource Services, University Library
E-mail:qir@jimu.kyushu-u.ac.jp / TEL:092-642-2342
Submitted: 2015-08-31 | Updated: 2022-04-25 | Total Views: 2,044