We are pleased to announce the launch of "Learning Commons 1" on 1st floor in Ito Library.
We pre-open this new space on November 2, although we have not completed things yet (grand opening will be in next spring).
It is equipped with movable tables and chairs, and whiteboards.
Please use freely for your study and group work with your friends.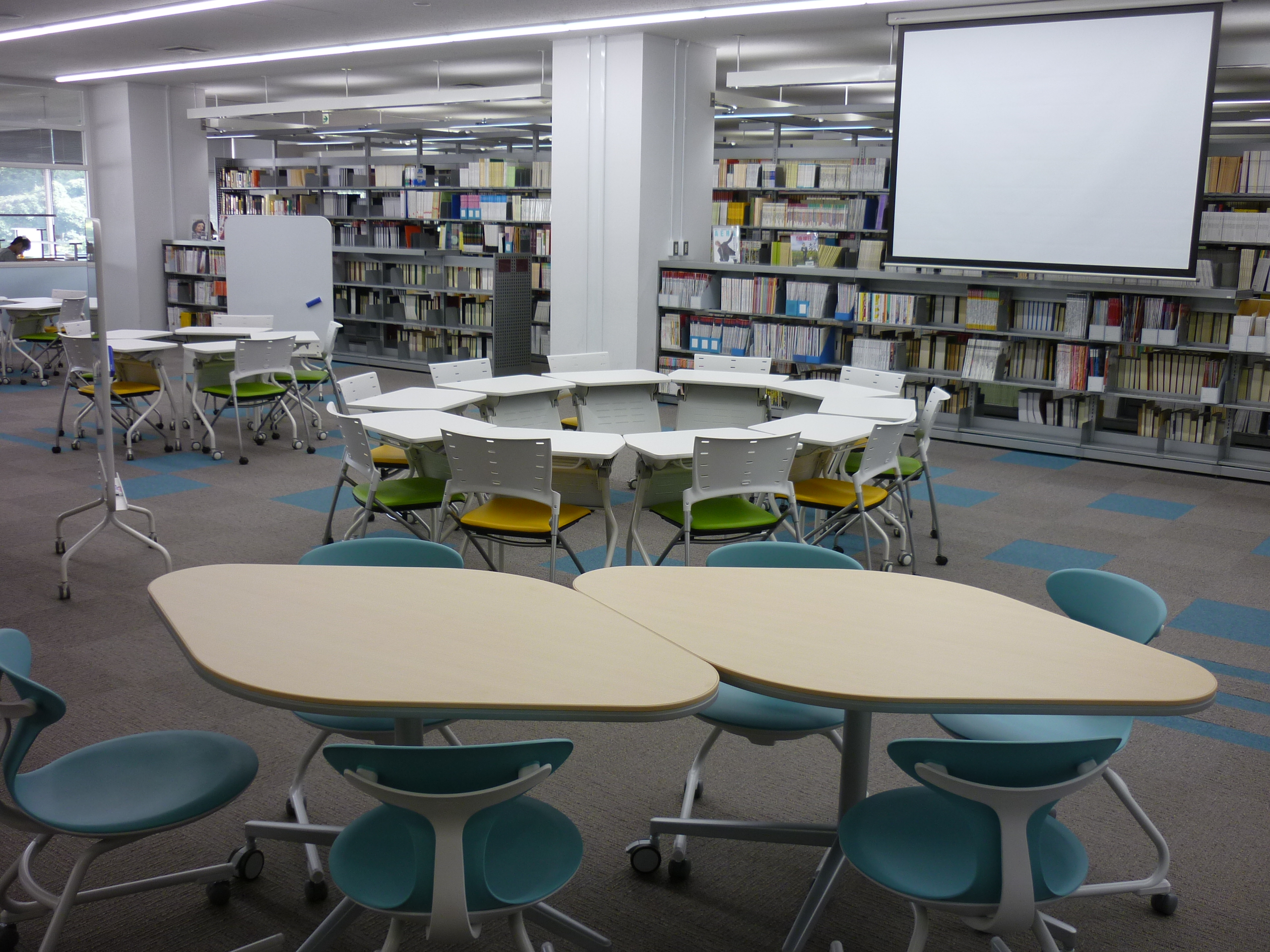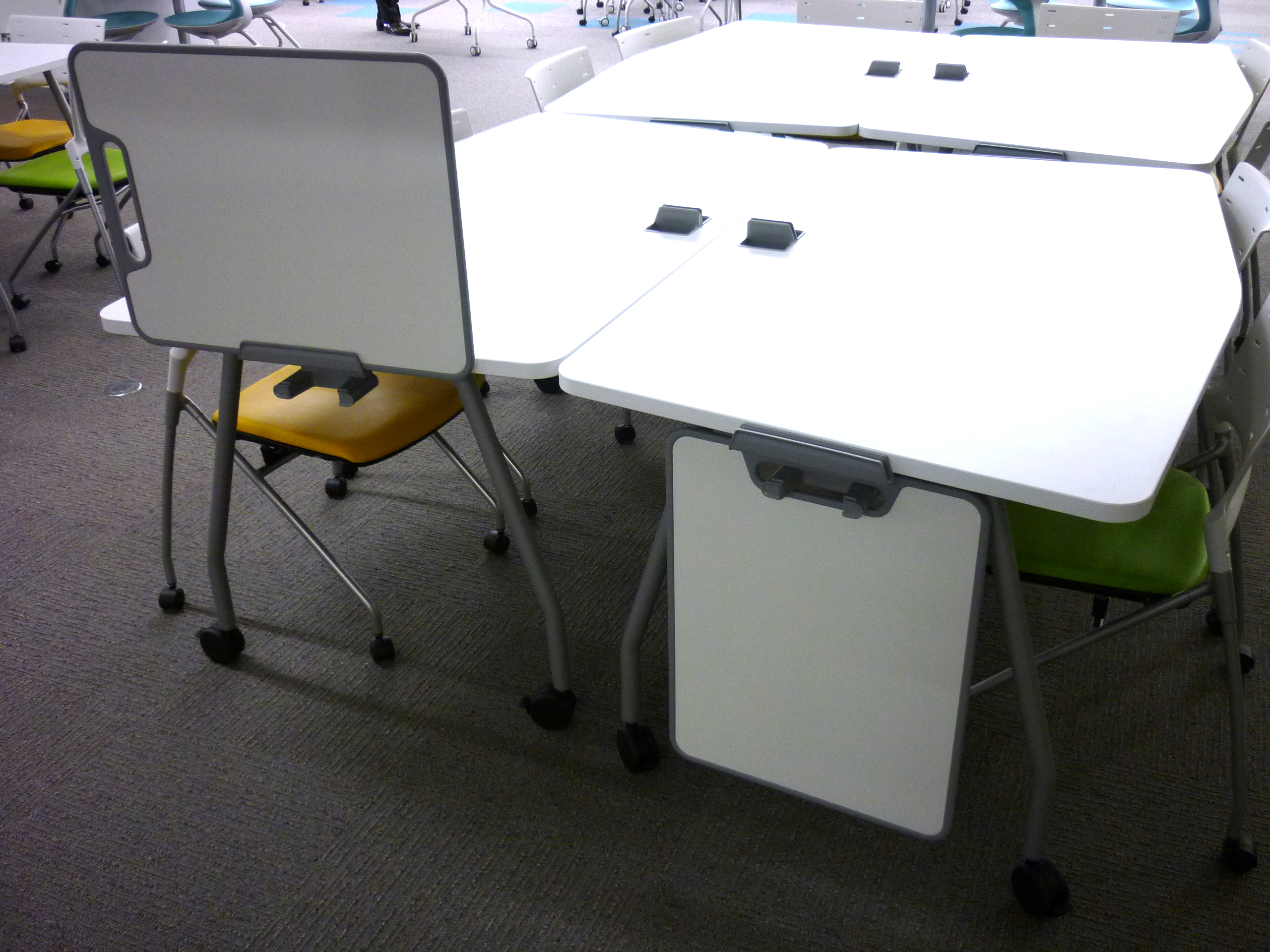 In commemoration of pre-opening, we held the events as following:
 Kyudai 100 ―Classic Books Library Cafe― (Japanese) on November 4
 Talking Night (Japanese) on November 11
Please come and join these events!
Remodeling of Ito Library is now on the second stage. We apologize that some areas are continuously limited to use and the noise is caused during the construction, we would appreciate for your understanding and cooperation.
A Image of Learning Commons 1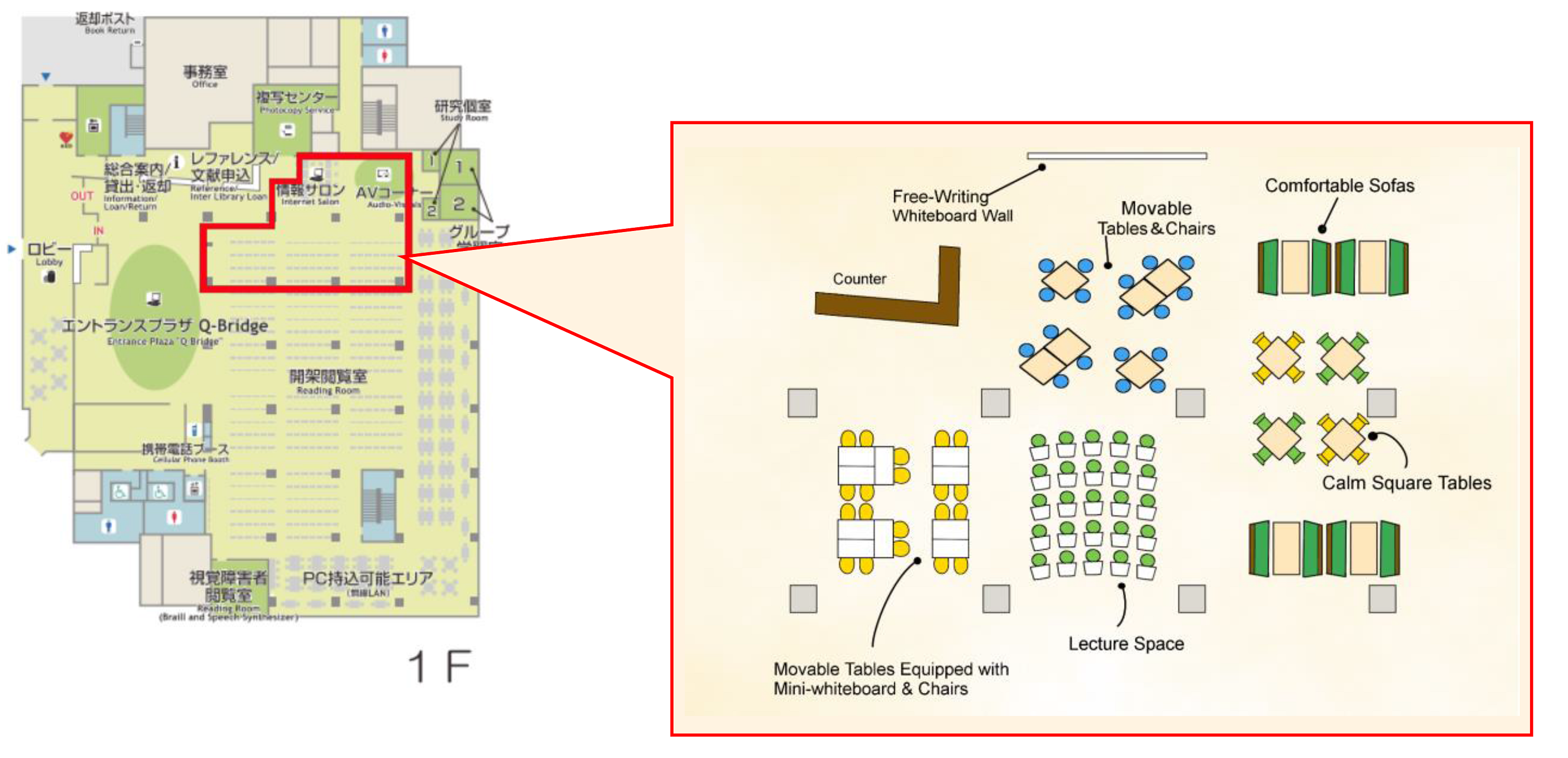 * Please click to zoom the image.
Submitted: 2015-11-02 | Updated: 2015-11-02 | Total Views: 4447