Library Web Services Updated! (Dec. 4)

Since Monday, December 4, 2017,
our new library web services are available for all users!
Kyushu University Collections (OPAC)
https://www.lib.kyushu-u.ac.jp/en
(It adopts HTTPS for more secured communications)
Various features (i.e. search speed and "Did you mean" feature) are added and enhanced, integrating comprehensive resources including library holdings, e-books, e-journals, repository, and digital collections in Kyushu University.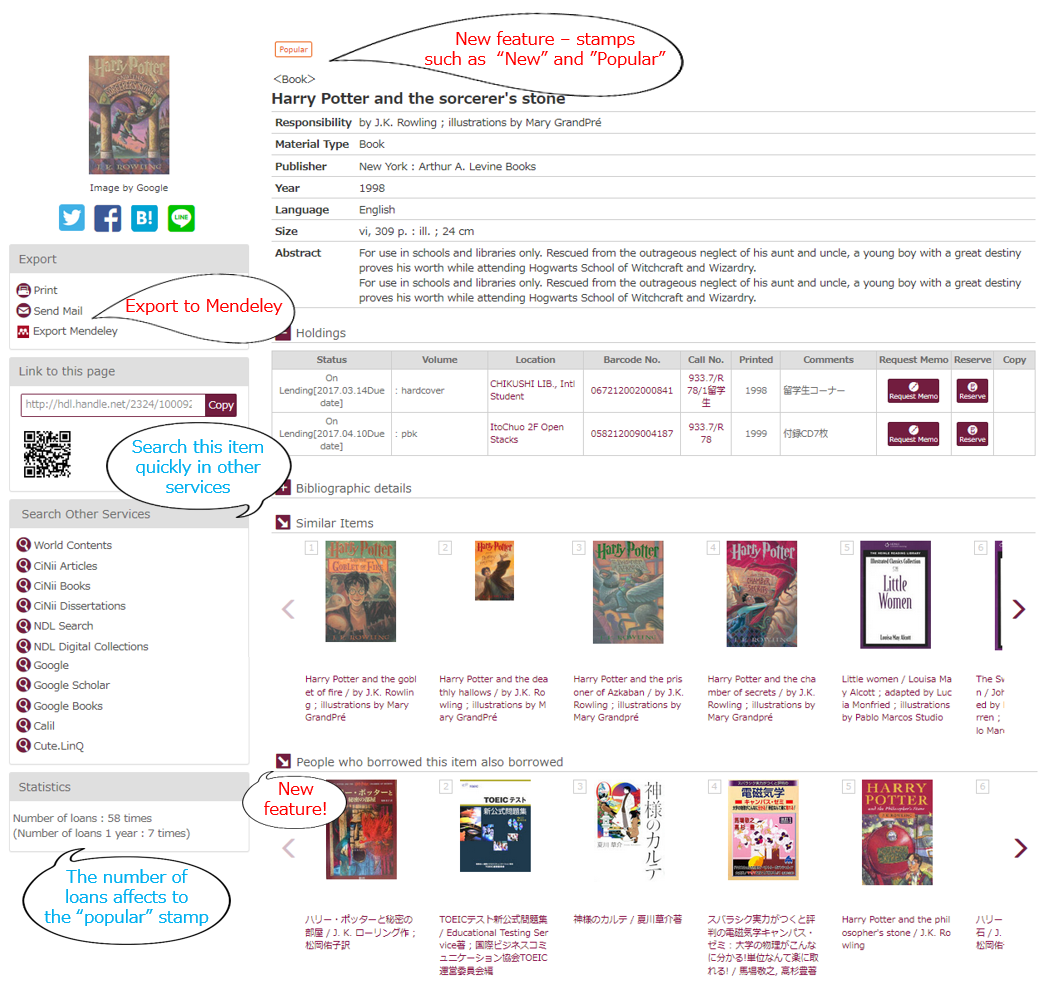 Future Plan
・Digitalized images in the Collection will be available via your favorite image viewers compatible with IIIF(International Image Interoperability Framework) by the end of March 2018.
End of Indexing
・Metadata of funding information granted to Kyushu University faculties in KAKEN is unavailable now. Please search KAKEN database.
・Metadata of Learning Materials is temporary unavailable due to data maintenance. It will be coming back again in 2018.
World Contents
https://www.lib.kyushu-u.ac.jp/en/worldcontents
The same as before, new "World Contents" provides you to the information you need in your learning, teaching, and research activities, and to "Deep Web" contents that are not hit in search engines like Google.
In addition to enhanced layout design and usability, new databases such as Kikuzo II Visual for Libraries (Asahi Shimbun) and news video (AP News) are also added.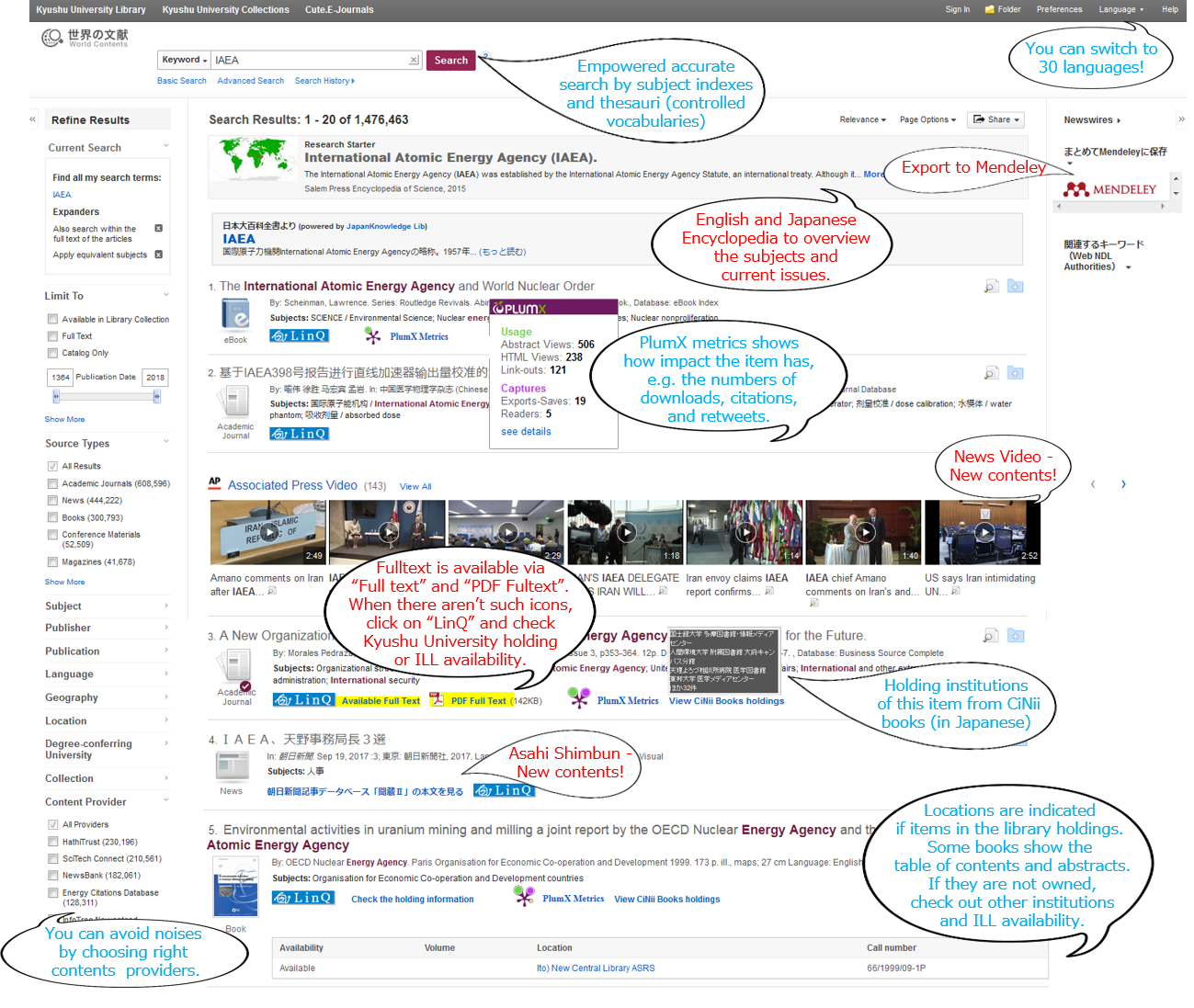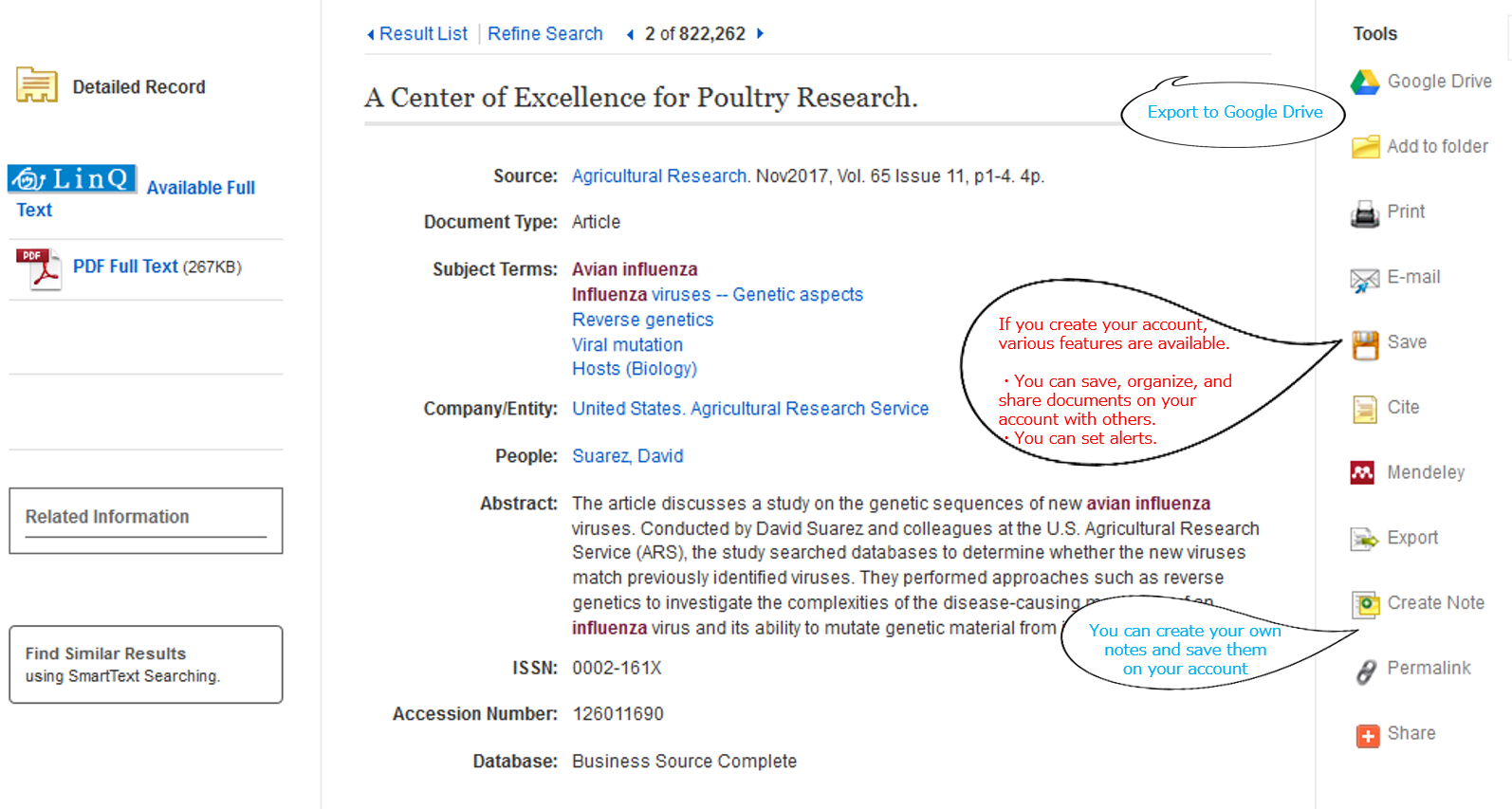 For those who would like to learn more about these brand-new "Collections" and "World Contents," join our library workshop "How to Search for Academic Papers" offered at Hakozaki and Ito campus.
https://www.lib.kyushu-u.ac.jp/en/events/workshop-libsearch-201712
Contact Information
Digital Repository Section, Kyushu University Library
tel: 092-642-2342
mail: qir[at]jimu.kyushu-u.ac.jp
Submitted: 2017-12-01 | Updated: 2017-12-04 | Total Views: 6,856