Kyushu University Library 100th Anniversary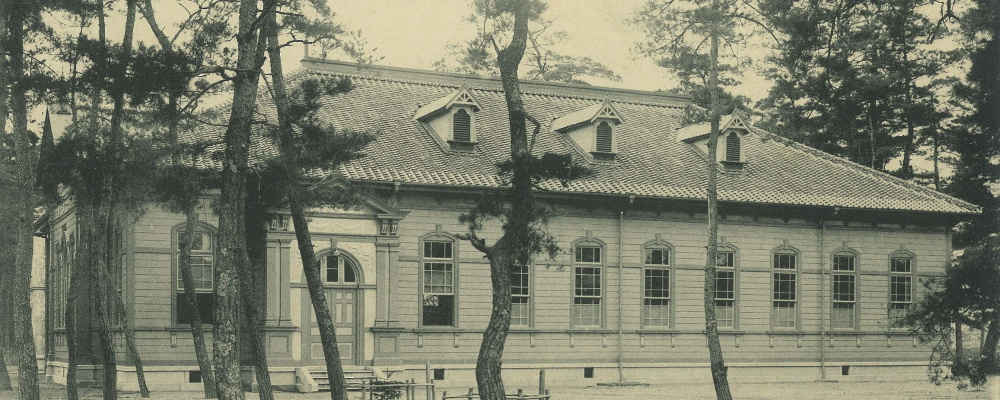 Greeting on the Centennial of the Kyushu University Library
The history of Kyushu University Library began with the establishment of the Kyushu Imperial University Library in 1922, and thanks to your support, we are celebrating our 100th anniversary in 2022.
We would like to express our sincere gratitude to the many people who have used our library.
We will continue our efforts as an organization that supports your learning and research activities.
In this page, we look back on the 100-year history of the attached library with photos that have remained since its establishment.We hope you will take this opportunity to enjoy them.
Kyushu University Library Centennial Logo

Request for Donations
Kyushu University Library would like to ask for your support for the next 100 years. For more information, please see "Kyushu University Digital Resource Development Project"
100 Years of the Kyushu University Library in Photographs
1. History of the Central Library
1-1. Pre-History of the Founding (~1922)
1-2. From the Founding to the East (1922-1925)
1-3. Opening of the main library (1925-1939)
1-4. Wartime and postwar period (1939-1961)
1-5. Up to the construction of the new library (1961-1970)
1-6. Construction and opening of the Central Library (1970-1981)
1-7. Library upgrading (1981-2004)
1-8. Incorporation and Campus Relocation (2004-)
2. History of branch libraries and attached institutions
2-1. Science and Technology Library
2-2. Ropponmatsu Library
2-3. Medical Library
2-4. Design Library
2-5. Chikushi Library
2-6. Manuscript Library
2-7. Innovation Center for Educational Resource
Submitted: 2022-08-08 | Updated: 2023-03-14 | Total Views: 4,176