How to find books and articles in the library or on the web??, let's check the online lecture!!
Kyushu University Library provides an online lecture "How to search for academic papers" , in which we deliver how to find books and articles in the library and on the web.
This online lecure in English by a librarian is definitely useful for your learning and research as finding materials is an essential part of them. You can also watch an online lecture in Japanese(文献の探し方講座) if you wish.
Access the lectures on the following URL.
https://moodle.s.kyushu-u.ac.jp/course/view.php?id=206
Contents in English lecture are
1. Introduction
2. How to find a book in the library
3. Select a search tool for journal articles
4. Effective search technique
5. How to get full text articles
We hope this lecture contributes to your learning and research.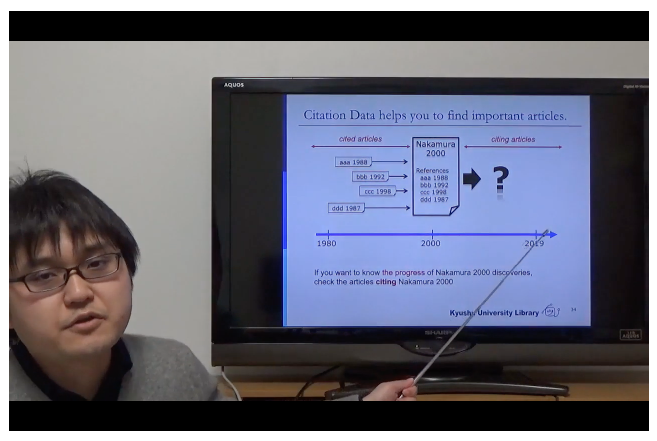 【Contact】
Learning and Research Support Section
Email: toesupport@jimu.kyushu-u.ac.jp
Submitted: 2020-05-14 | Updated: 2020-08-07 | Total Views: 3587