【Design Library】Poster Works [Books and Spaces]
Date
2023.08.04 〜 2023.08.09
The Design Library is pleased to present the third exhibition of the Grand Opening Commemorative Exhibition: Im Donghwan Poster Works [Books and Spaces].
Im is a doctoral student in the Graduate School of Design (Ihara Laboratory), researching the graphic design of traditional Korean paintings "Chaegeori".
This exhibition will feature posters in the form of a vertical folding screen and a brick wall based on the artist's own interpretation of the cultural structure inherent in these "Chaegeori" paintings.
https://www.design.kyushu-u.ac.jp/en/topics/18768/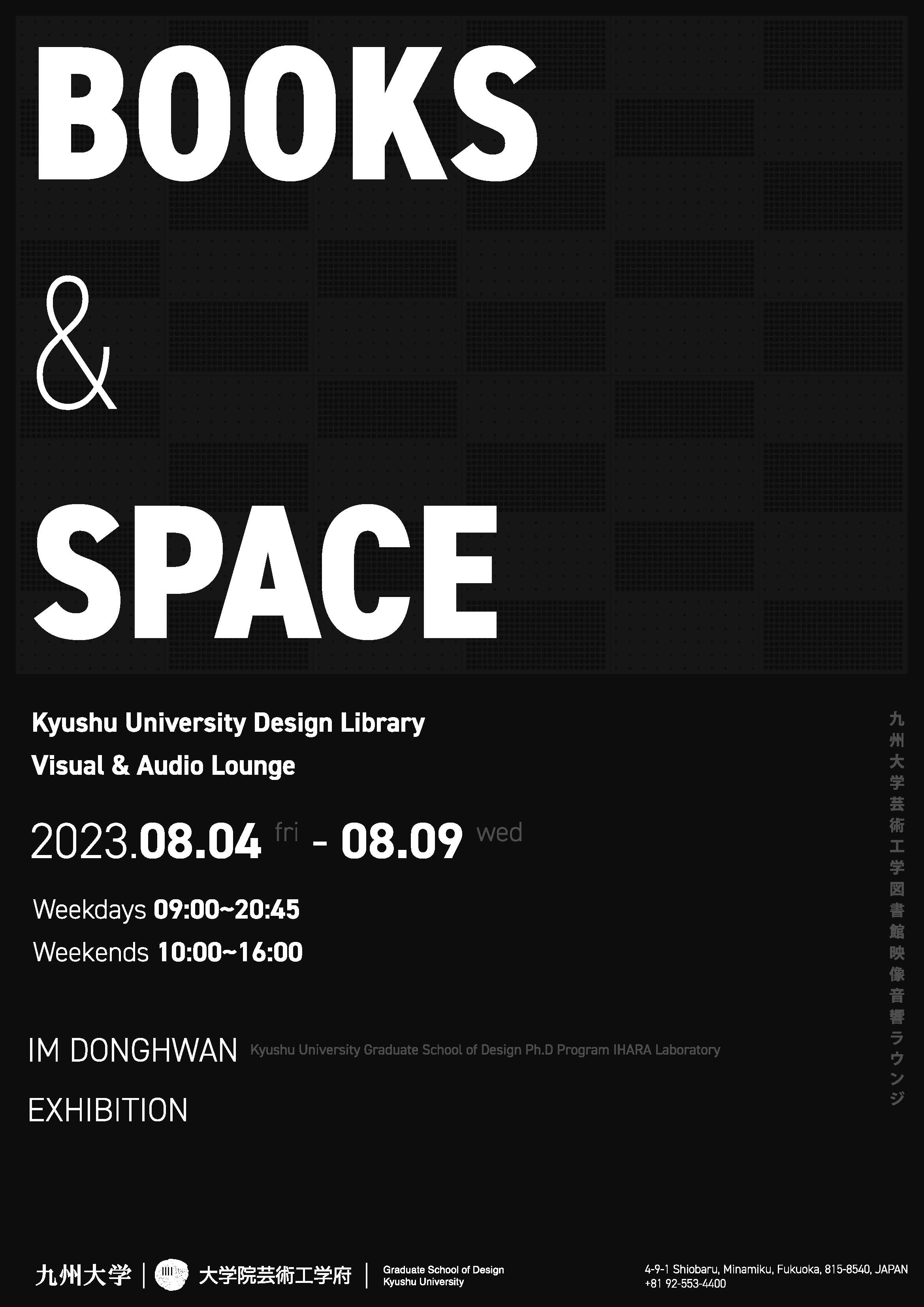 【Contact Us】
 Circulation Section TEL: 092-553-9490    E-Mail: tgsabisu@jimu.kyushu-u.ac.jp
Submitted: | Updated: | Total Views: 113