Workshop for Chemical Information
Date
2014.06.11 〜 2014.06.13
開催場所
6/13 【Hakozaki】Information Salon 2, Central Library
Workshop for seniors and graduate students in chemistry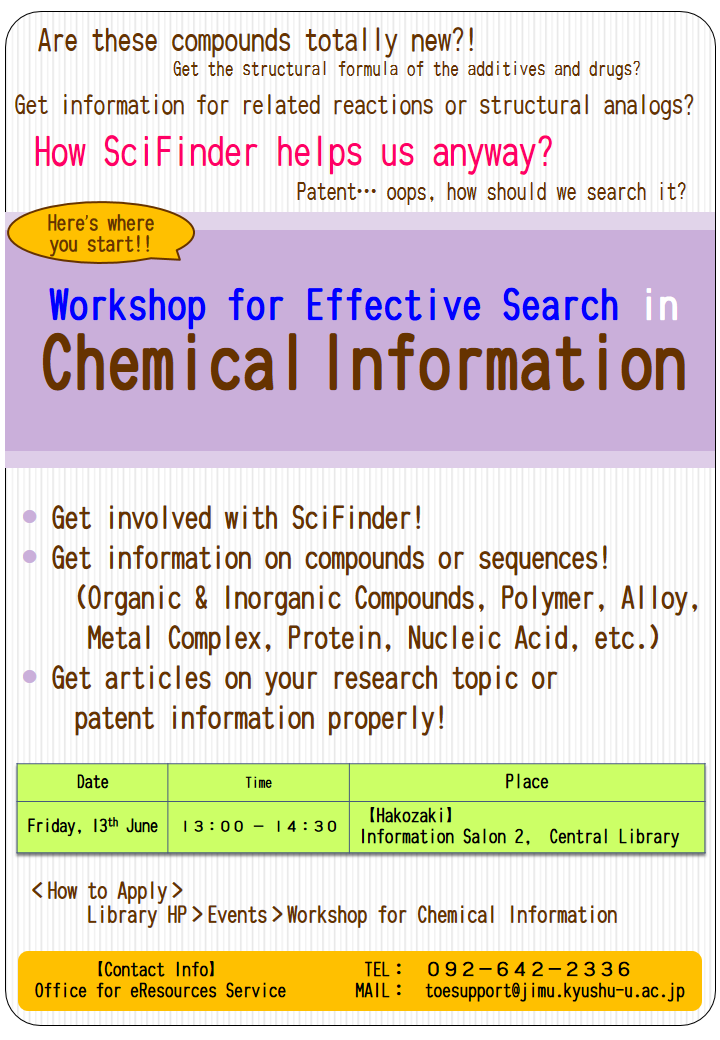 Are these compounds totally new?!
Get the structural formula of the additives and drugs?
Get information for related reactions or structral analogs?
How SciFinder helps us anyway?
Patent... oops, how should we search it?
【内容】
Get involved with SciFinder!

Get information on compounds or sequences
(Organic & Inorganic Compounds, Polymer, Alloy, Complex, Protein, Nucleic acid, etc)

Get articles in your research topic or a particular patent properly! 
Time Schedule
Campus
Date
Time
Place
Capacity
Hakozaki
June 13, Friday
13:00 - 14:30 (3rd period)
Information Salon 2, Central Library
18
【Apply】
For application, make reservation from the following button.
Submitted: | Updated: | Total Views: 2,283