九州大学百年史(The 100 Years' History of Kyushu University) was edited in commemoration of the 100th anniversary of Kyushu University(2011) by Editorial Office for Centennial Publication of Kyushu University.
It consists of 12 volumes: 3 volumes about history of the institute, 4 volumes about history of departments, 4 volumes of references, and 1 volume of photo collection.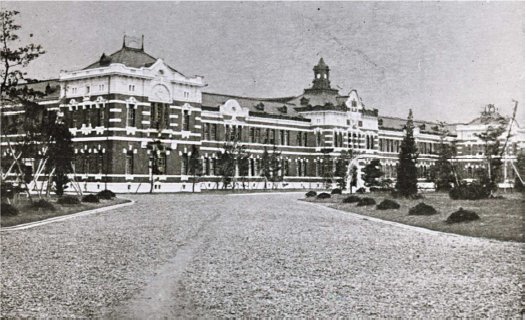 【Volumes 1-3】
 …It describes the history from the foundation of Kyushu University to the founding commemoration project of the 100th anniversary in 2011.
【Volumes 4-7】
 …It describes the history of departments comprising Kyushu University such as faculties, graduate schools and research institutes.
【Volumes 8-11】
 …It includes laws and regulations, newspaper articles, personal documents, local council materials etc.
※ The photo collection is not available online. Please take a look at the print edition.
Publishing of the university history online is a very rare attempt in japan.
We hope many people will touch the history of Kyushu University until today.
https://www.lib.kyushu-u.ac.jp/en/publications_kyushu/qu100th
---
Contact Address
Digitan Repository Section, Kyushu University Library
Mail:qir@jimu.kyushu-u.ac.jp / TEL:092-642-2342
Submitted: 2017-11-15 | Updated: 2017-11-24 | Total Views: 3935