Kyushu University Library has been working together with several web services to make the library's collections and university's research outputs more open and visible in the web.
On November 17, 2016, a part of our collections has become searchable in the NDL Search, an integrated search engine develped and provided by the National Diet Library, Japan.
http://iss.ndl.go.jp/?locale=en
Contents
Now about 120,000 items from our Collections are searchable in the NDL Search:
How to search
You can find items from Kyushu University collections by cliking "Kyushu University Collections" in "Refine my results" at a search result page of the NDL Search.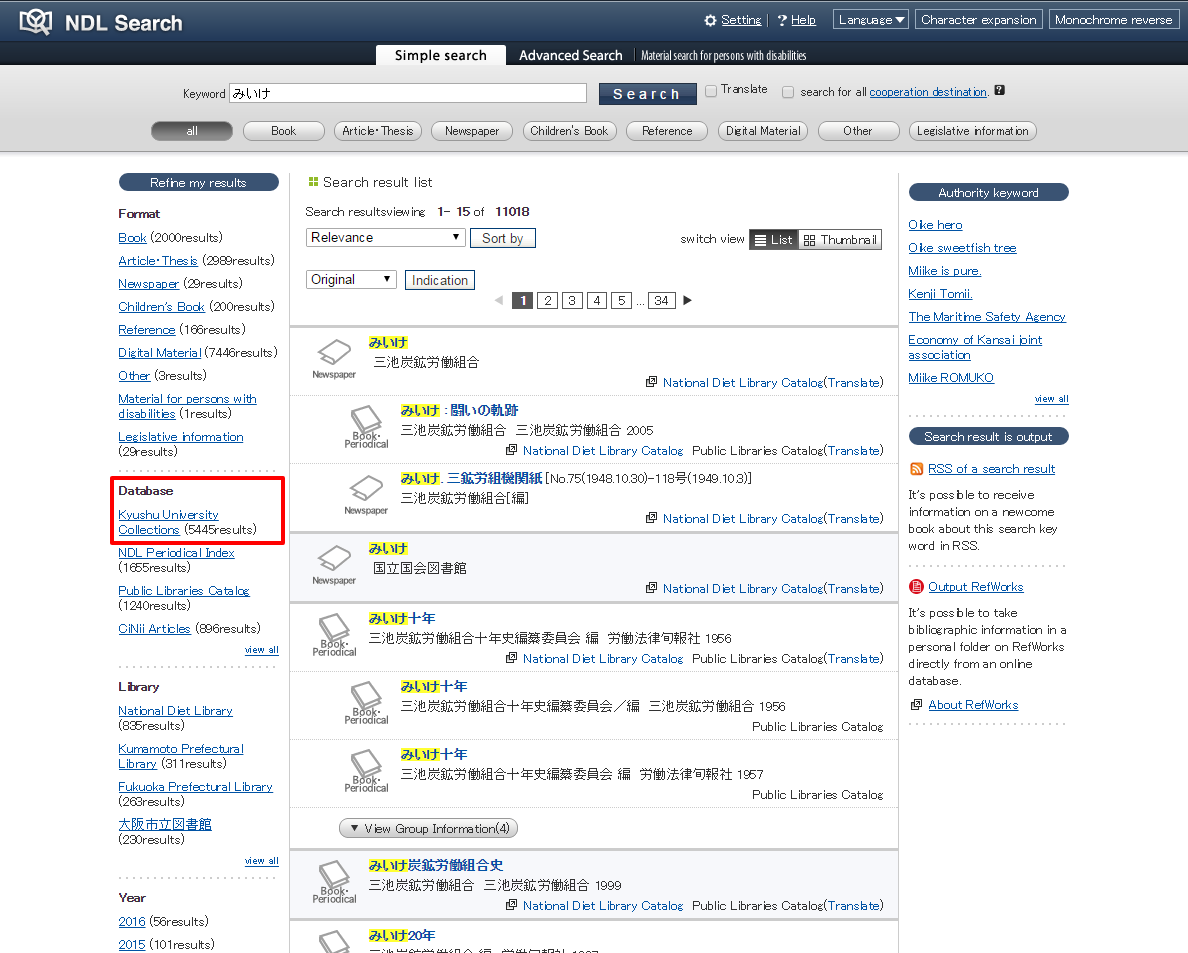 Example: http://iss.ndl.go.jp/books?ar=4e1f&locale=en&any=%E3%81%BF%E3%81%84%E3%8...
Submitted: 2016-11-18 | Updated: 2016-11-18 | Total Views: 5166