About Grand Opening of the Design Library(6/29~)
We are pleased to announce that the Design Library
will have a grand opening on the following date.

Date: June 29, 2023 Thursday, 12:00 -

*The opening ceremony will be held in the Reading hall on
the first floor of the Design Library from 11:00 a.m. on the same day.
*In conjunction with the grand opening, an exhibition will be held
to allow visitors to experience of the Visual & Audio Lounge to the fullest.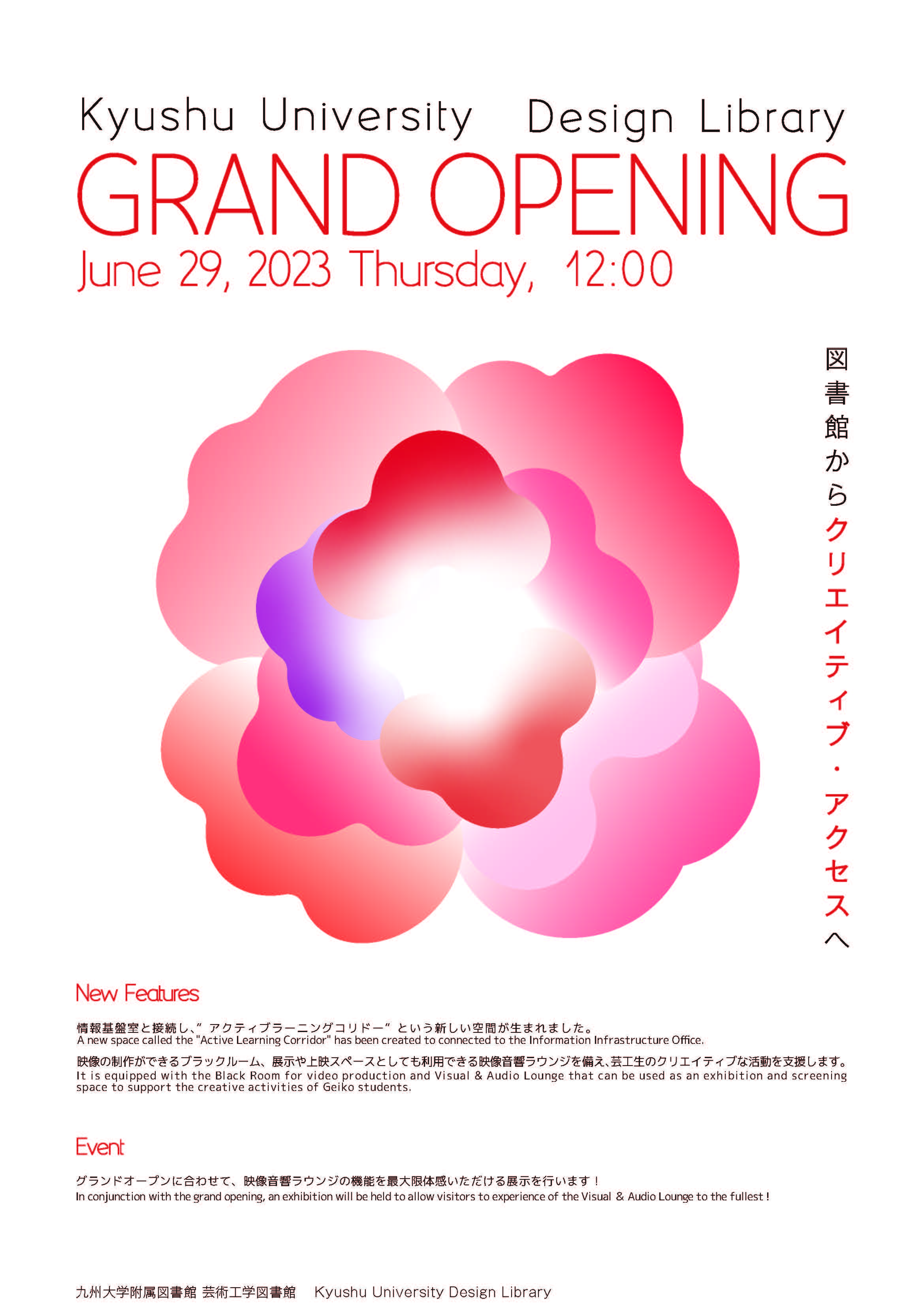 Prior to the grand opening, some services will be available as follows.

Period: Thursday, June 1, 2023 - Wednesday, June 28, 2023
Hours: Weekdays 13:00-16:00 (closed Saturdays, Sundays,
and holidays)
Available place: Counter on the 1st floor only
Available services:
 Borrowing materials from other campuses, returning
 Receiving photocopies
 Receiving books and journals for purchase
We apologize for the inconvenience. Thank you for your understanding.
Submitted: 2023-04-12 | Updated: 2023-06-02 | Total Views: 645