Updating the Kyushu University SSO system
The Kyushu University SSO system was transitioned to the new system on September 16, 2020.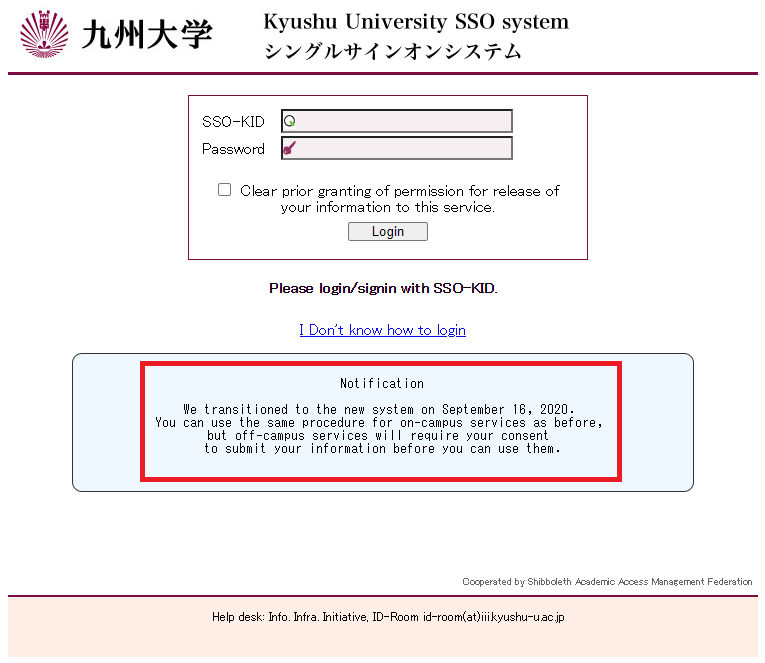 With the transition, using off-campus services via GakuNin will require your consent to submit your infomation before you can use them.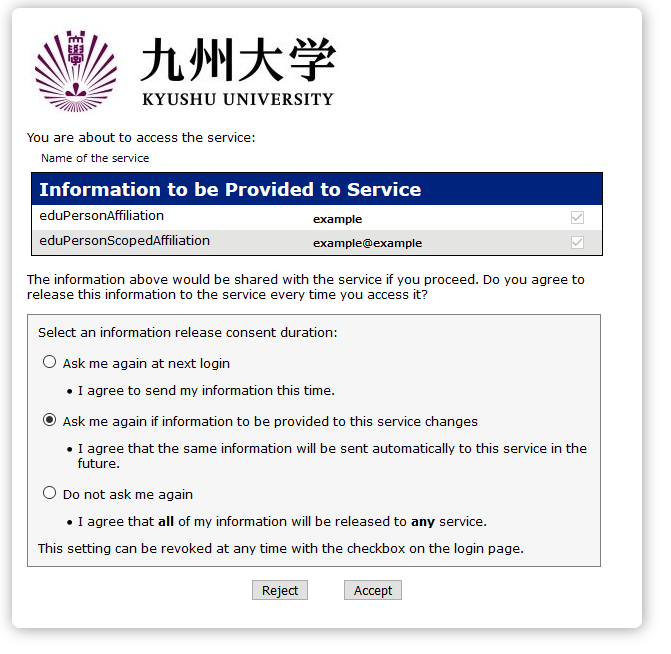 The information you submit is necessary for use services via GakuNin. Please be assured that no personal information is being sent.
Contact
System Planning Section, Electronic Resources Management Division, Kyushu University Library
TEL: 092-802-2461
toesystem@jimu.kyushu-u.ac.jp
Submitted: | Updated: | Total Views: