Library Web site renewal!
Library Web site has been renewed!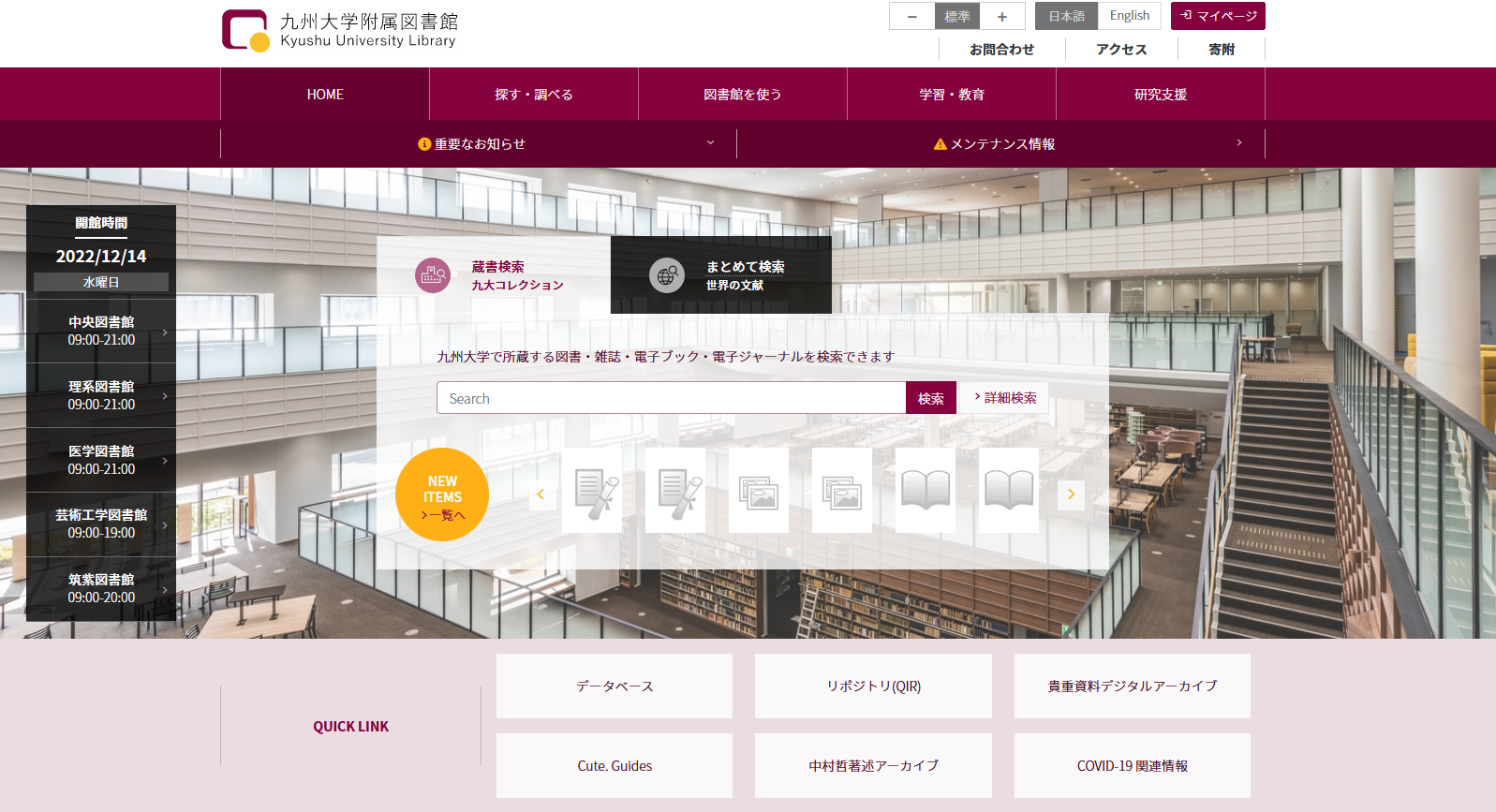 Users' most frequently used pages are now easily accessible from the top page.
We've also made it easier for you to access our unique content, including the collections and publications of Kyushu University, so please take a look!
---
*Some services are still under construction. We apologize for any inconvenience caused.
My Page: Author Self-Archiving (QIR)

We are currently working on resuming service. For inquiries, please email us.
Submitted: | Updated: | Total Views: 542