【Central & Rikei Library】Happy Holidays! -a little concert-
Date
2019.12.18 〜 2019.12.19
開催場所
【Central Library】Bridge Area, 2nd Floor
【Science & Technology (Rikei) Library】Entrance Area, 1st Floor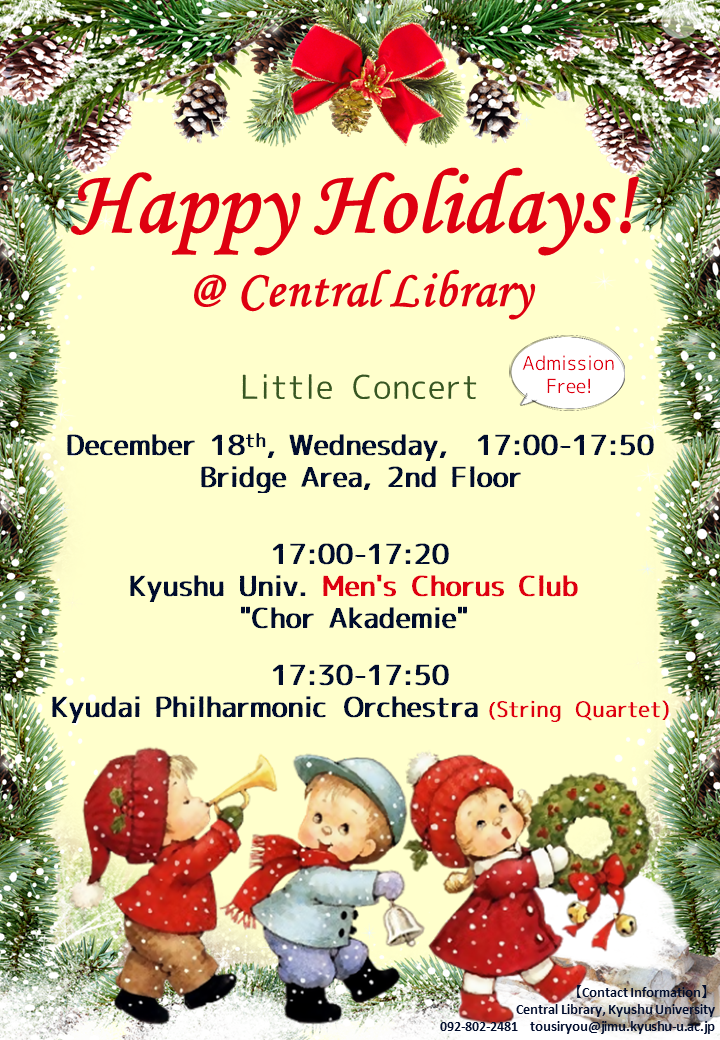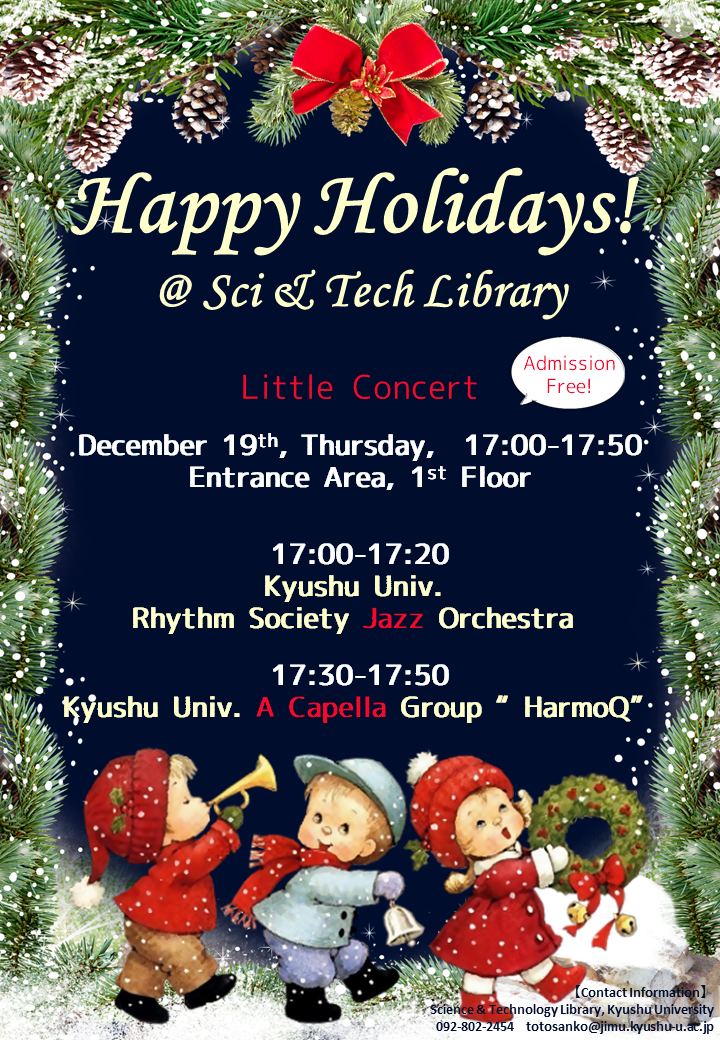 Happy Holidays! -- a happy greeting to enjoy winter together.
Central Library and Science & Technology Library offer you little concerts to share beautiful chorus and music spreading the entire atrium.
Feel free to come on and bring your friends too!!
【Central Library】
December 18, 2019, Wednesday, 17:00~17:50
Admissin Free!
Bridge Area, 2nd Floor
【Performance】
17:00-17:20  Kyushu University Men's Chorus Club "Chor Akademie 
17:30-17:50  Kyudai Philharmonic Orchestra (String Quartet)
  1st Violin Yoko HARADA
  2nd Violin  Kaoru HASHIMOTO
  Viola         Daiki KATSUOKA
  Cello         Reiya AOYAMA
【Science & Technology Library】
December 19, 2019, Thursday, 17:00~17:50
Admission Free!
Entrance Area, 1st Floor
【Performance】
17:00-17:20  Kyushu University Rhythm Society Jazz Orchestra 
17:30-17:50  Kyushu University A Capella Group "HarmoQ"
---
Submitted: 2019-12-11 | Updated: 2019-12-12 | Total Views: 2,724