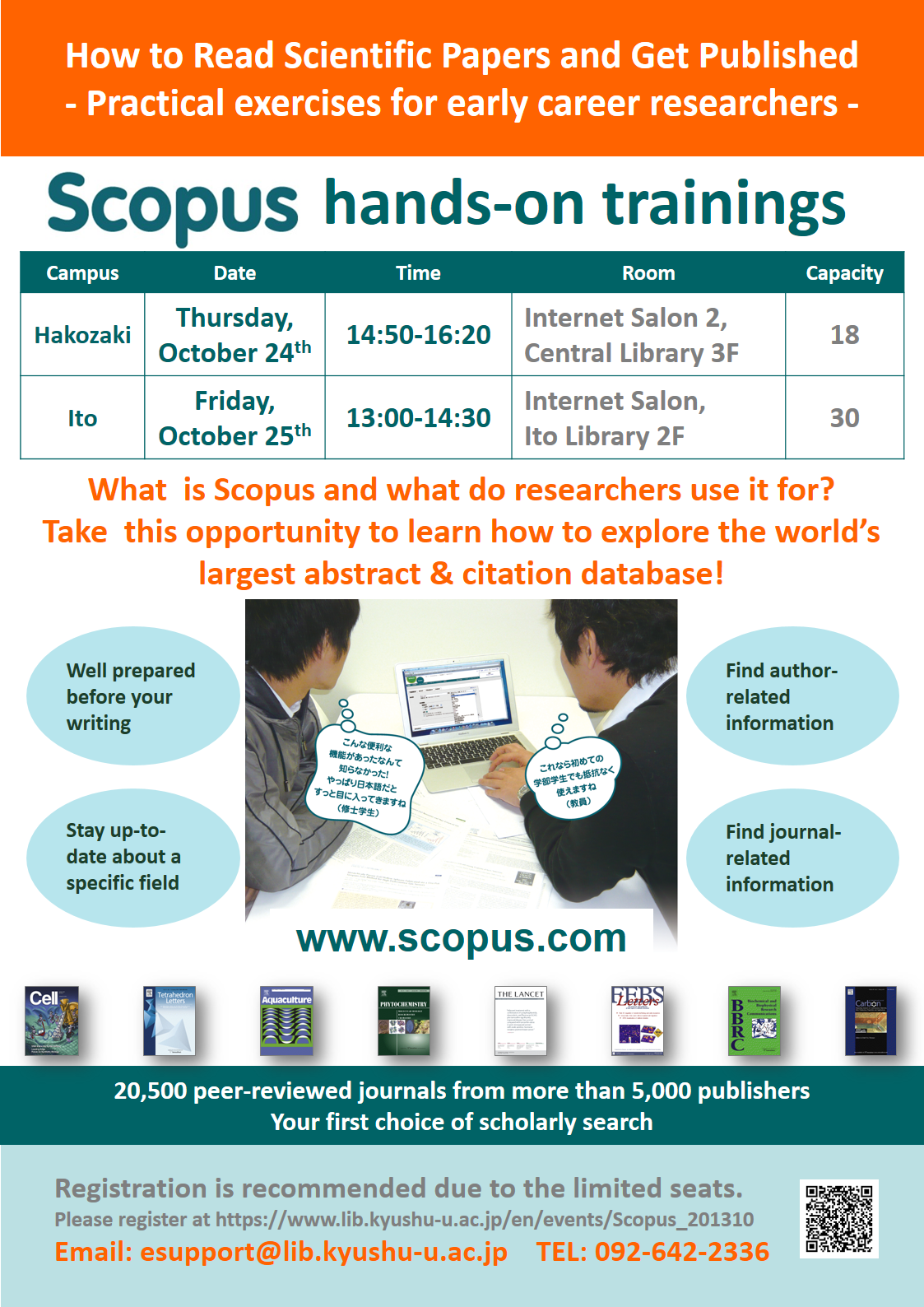 Library offers Scopus workshops at Hakozaki and Ito campus. Workshops are given in English by a professional lecturer from the provider of Scopus.
Take this opportunity to learn how to explore the world's largest abstract & citation database!
Contents
What is Scopus and what do researchers use it for?
How to read scientific papers and get published : practical exercises for early career researchers
Well prepared before your writing
Stay up-to-date about a specific field
Find author-related information
Find journal-related information
Campus
Date and time
Venue
Capacity
Hakozaki
October 24th, Thursday
14:50-16:20
Internet Salon 2,  Central Library 3F
40
Ito
October 25th, Friday
13:00-14:30
Internet Salon, Ito Library 2F
30
Reservation is recommended due to the limited seats. Apply from this form.
Submitted: 2013-09-11 | Updated: 2013-10-23 | Total Views: 2685