Books Exhibition for Kyushu University Peace Symposium
Date
2021.01.12 〜 2021.01.23
Location
Central Library
Science & Technology Library

On January 23, the international symposium "Kyushu University Peace Symposium: Commemorating the Nagasaki A-Bombing, 75 Years Later" will be held online.
Prior to the event, the library offers a exhibition with books about atomic bombs and world peace in the Central Library and Science & Technology Library.
75 years have passed since the a-bombings of Hiroshima and Nagasaki. Nuclear weapons already became history?
Think again about peace.
Kyushu University Peace Symposium: Commemorating the Nagasaki A-Bombing, 75 Years Later
Online Symposium (Zoom Webinar)
January 23, 2021 (Saturday)
18:30 -20:00 Japan Standard Time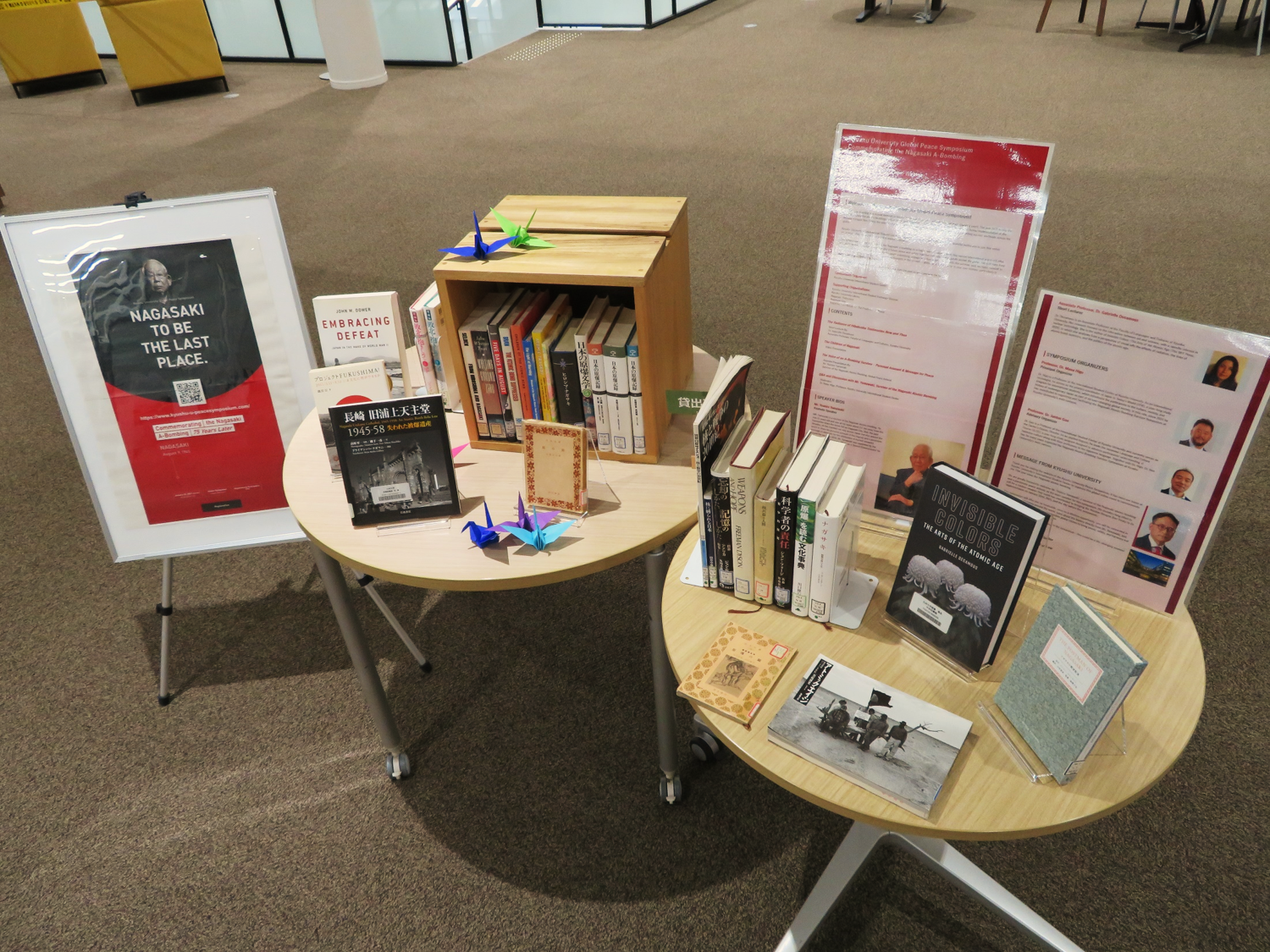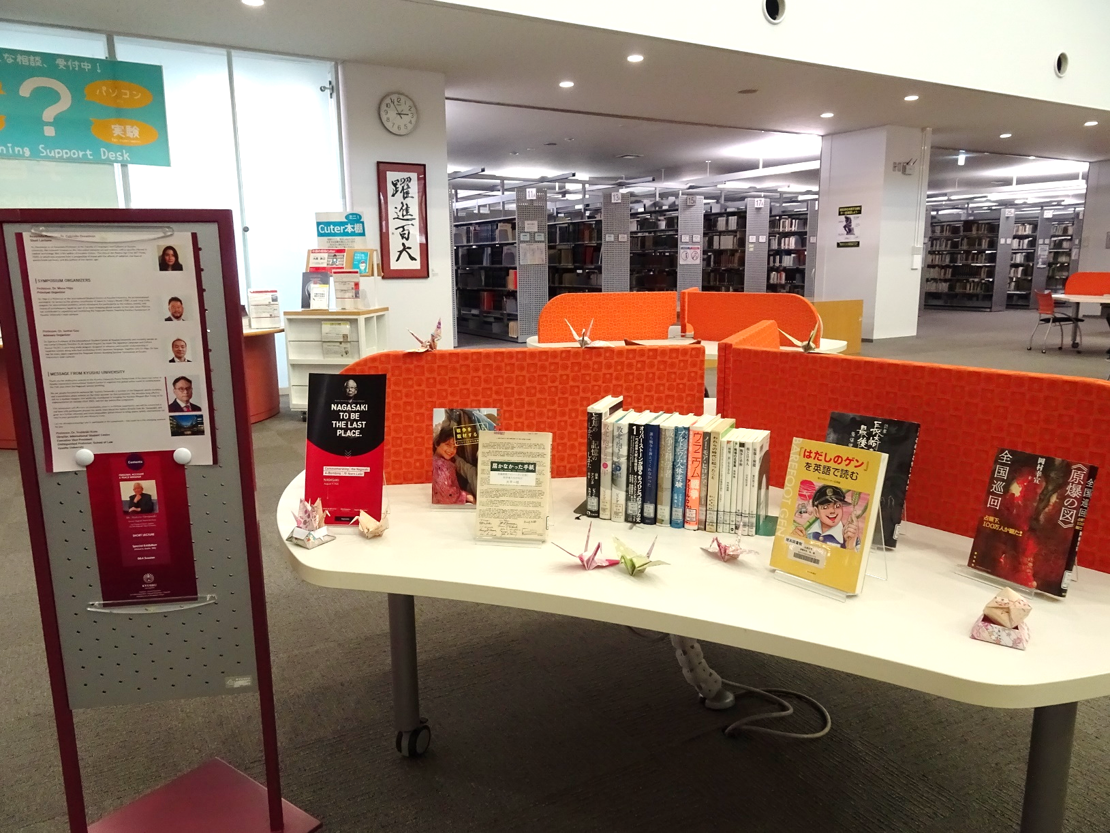 【Contact Information】
[Symposium]
[Exhibition]
Submitted: | Updated: | Total Views: 996