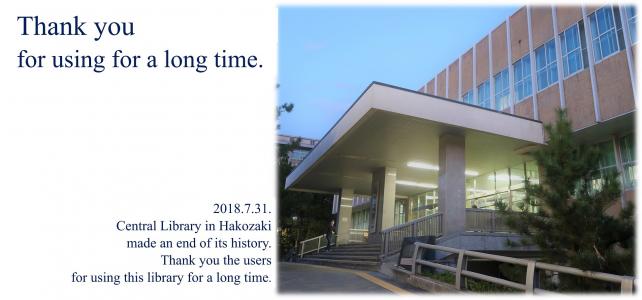 Important Announcement
The current Central library at Hakozaki closed at the end of July 2018.
*By August 10, Library Hall and the confarence room will open from 9:00 to 17:00 on weekdays so that students can study.
*By September 24, books and journals can be returned to the book post located in front of the entrance.
Located on the Hakozaki Campus, the Central Library serves all members of Kyushu University as a general library.
The collection is particularly strong in the areas of humanities, social sciences and agriculture. 
| | |
| --- | --- |
| Number of holdings of books | 814,478 |
| Seats | 772 |