Central Library in Hakozaki campus will close at July 31st(Tue).
Thank you for using our library for a long time.
To get the information about library service during the relocation, please check here(Japanese version).
You can also get the information about the new library by this page.
New Centrarl Library in Ito campus will open on October 1st(Mon).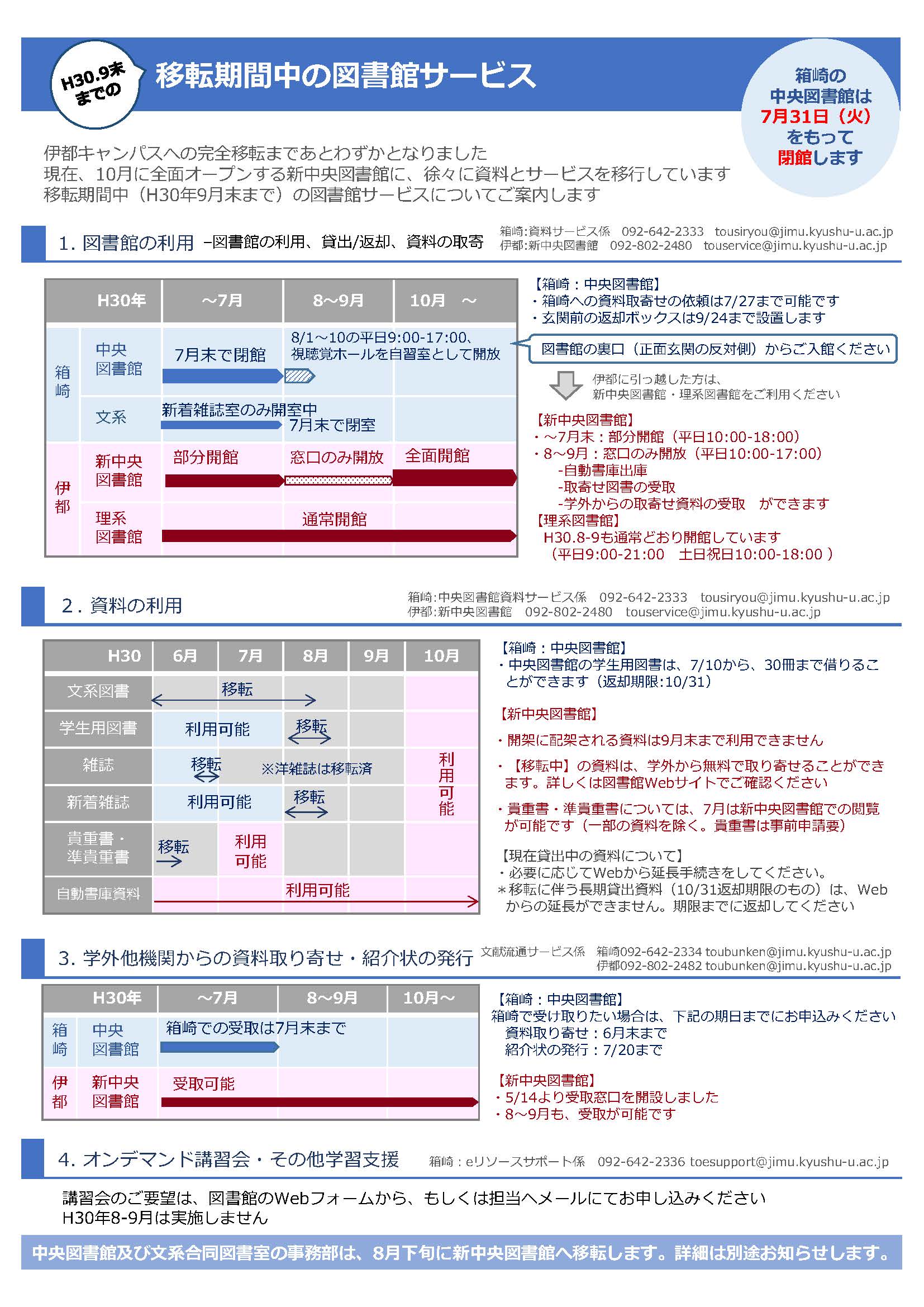 Submitted: 2018-07-01 | Updated: 2018-07-06 | Total Views: 749