Due to update of our library system,
all libraries in Kyushu University will be closed and the following services will NOT be available on December 3.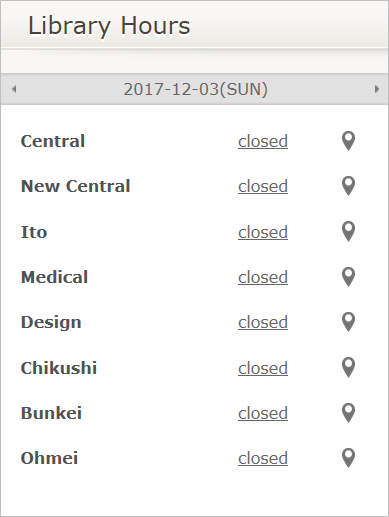 DATE
December 3, Sunday 0:00 – 24:00
CLOSED
All Libraries in Kyushu University
UNAVAILBLE SERVICES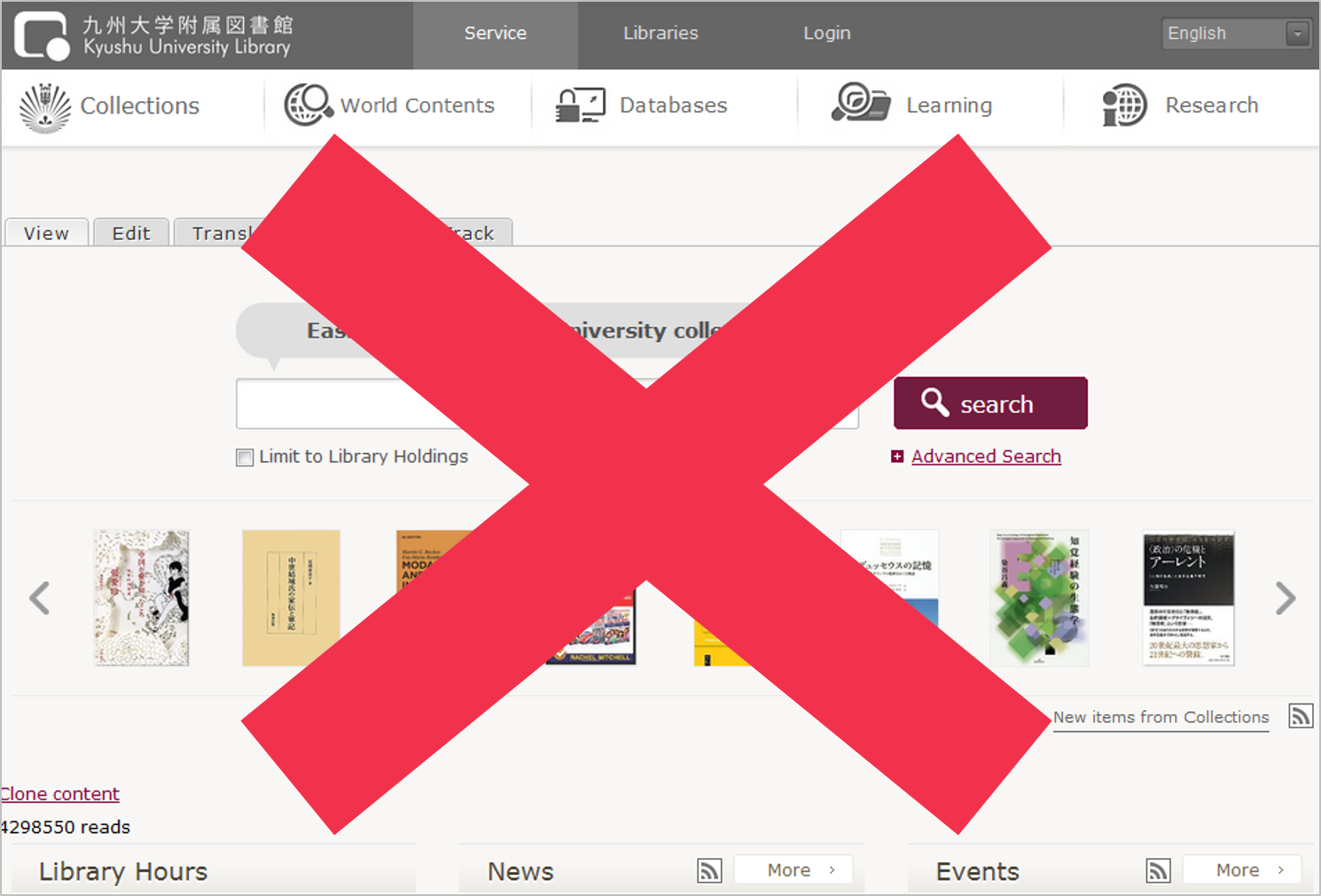 * CiNii Books will be appropriate as a substitute for Collections.
* Even though these services are unavailable, some e-journals and subscribed databases are still available off campus. For details, see this instruction. (Japanese only)
IMPORTANT
"Book Purchase Request" & "Purchasing Research Books or Journals" via My Page are unavailable between November 25 and December 3.
NOTES
Since December 4, Monday, new services mentioned above will be available.
There will be entirely new functions, in addition to more sophisticated layout and improved navigation design.
For more details, please refer to our upcoming announcement. Stay tuned!!
Contact Information
Digital Repository Section, Kyushu University Library
tel: 092-642-2342
mail: qir[at]jimu.kyushu-u.ac.jp
Submitted: 2017-11-01 | Updated: 2017-12-03 | Total Views: 1848