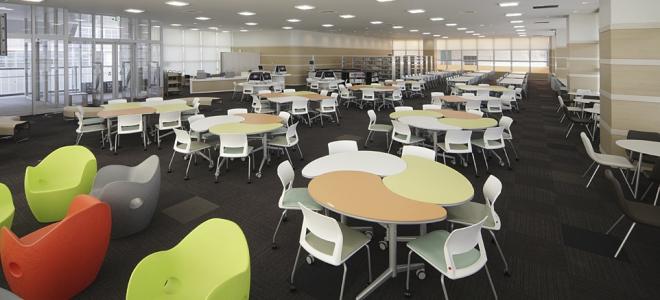 Important Announcement
Ohmei Tenku Hiroba (Q-Commons) is a learning and community space on the 4th floor, Center zone 2, Ito campus. You can use books, Wireless LAN, paid printers (only for printing from a USB flash drive).
Ohmei Tenku Hiroba terminates library services at August 9th.
Thank you very much for your patronage over all the years.
In the future, please use Ito Library and New Central Library.